Keeping it real with Dr Doom
FRANKFURT: Dr Marc Faber, one of the world's best known bears reveals exclusively to Citywire where he's stashing his cash.
by Emily Blewett on Feb 29, 2012 at 14:44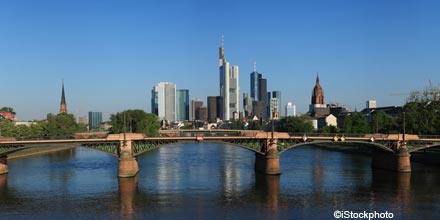 FRANKFURT: In an exclusive video interview with Citywire Global, Dr Marc Faber one of the world's most quoted doom mongers talks commodity prices, social revolutions and the revival of the gold standard.
To get the low-down from the man himself stay tuned to Citywire Global as we'll be publishing the full length video on the site tomorrow.
In the meantime, speaking from the Institutional Money conference in Frankfurt, the author of the Gloom, Boom & Doom Report gives us a sneak peek into his personal portfolio.
For Faber, it's all about keeping it real.
'It's about holding real assets like precious metals, real estate and equity that will protect you against this monetary depreciation,' he said.
'The US Fed can control how much money it is going to print but it can't decide where the money is going to go.'
And that's why he's opting to take a diversified approach. His current positioning looks as follows:
25% physical gold
25% equities (mostly Asian)
25% real estate
25% corporate bonds.
Today's top headlines
More about this:
More from us
Archive