Liquidity lessons weigh heavy for Invesco's Calich
The firm's EMD manager Claudia Calich reveals why the credit crunch hit her fund so hard and how she intends to steer it back on track.
by Chris Sloley on Nov 02, 2012 at 09:25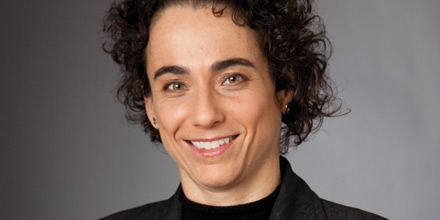 The mid-2000s were a good time for emerging markets as economies gained traction and investor interest grew.
Invesco's Claudia Calich certainly made hay – clocking up Citywire ratings for 18 consecutive months for her strong performance across hard and local currency as well as corporate developing world debt. However, the global downturn of late 2008 changed all that.
In the eight years prior, Calich had consistently outperformed her benchmark. She returned 153% in US dollar terms compared to the JP Morgan EMBI Global, which rose 127% over the same period. But Calich has struggled to regain her form over the past four years.
Speaking about her change in fortuntes, the Brazilian born manager of the Invesco Emerging Markets Bond USD and Invesco Emerging Local Currencies Debt funds is reflective but self-assured.
Yes, she was badly hit by the downturn but she stands by her overall approach to what was, and still is a nascent asset class both in terms of size and sophistication.
'Look, 2008 was a huge underestimation of liquidity requirements post Lehman,' she says.
'You not only had the markets freezing up as a result of various credit risks and counterparty risks but there were also the outflows from riskier assets into safe havens and this trend hit us particularly hard.'
We had a fair share of redemptions, as did a lot of our competitors, but in a couple of cases we had higher than average redemptions and that translated into negative performance both on an absolute and relative basis.'
Calich says part of the impact on her performance came from being forced to sell key positions in a sub-optimal market. However, she does admit some of the riskier positions left her exposed.
'There were a couple of credits where perhaps we should not have been overweight or we should have been underweight at that time, including some of the riskier calls like Argentina and some of the smaller corporates.'
In the aftermath Calich and her team reviewed their approach. They upped their liquidity threshold and not only applied this to corporates but in some cases to sovereigns as well.
'The increased liquidity is coming from our exposure in EM corporates, where we have a wider array of companies to choose from than in 2008,' says Calich.
Today's top headlines
More about this:
Look up the funds
Look up the fund managers
More from us
Archive