London launches its first offshore renminbi bond
UK's financial centre becomes home to the first centre for RMB bond outside of Chinese sovereign territories in tie up with HSBC.
by Chris Sloley on Apr 18, 2012 at 09:24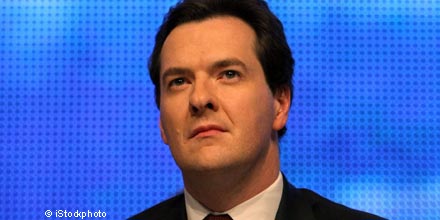 London has today cemented itself as the Western hub for the renminbi with Chancellor George Osborne announcing the launch of the first RMB bond.
Speaking in the City of London, the Chancellor said the launch of the offshore RMB bond was the first outside of Chinese sovereign territories – with the main markets being China and Hong Kong.
It is understood the RMB bond will be issued by HSBC, although an announcement by the bank was pre-empted by the Chancellor's comments this morning.
China has sought to internationalise its currency in recent months with moves to develop offshore centres for the RMB - known as 'Dim Sum' markets.
Citywire recently undertook an investigation into the relevance of London of a financial centre, in which is role in the internationalisation of the RMB was a major theme.
Speaking at the launch of the RMB, Osborne said: 'I am delighted to be here today to celebrate London as a centre for international renminbi (RMB) business. This is a significant moment.
'This morning, we saw the launch of the first RMB bond outside of Chinese sovereign territories. And it happened here in London. This builds on the progress London has already made toward becoming the western hub for RMB.'
By the end of last year, Osborne said, the volume of RMB deposits in London had already reached 109bn RMB – equivalent to around £11 billion.
He added the annual trading volume in offshore RMB bonds had reached 28 billion RMB (£3 billion), with London representing 26% of the global offshore RMB sport forex market.
This is market grew by over 80% in 2011, according to Osborne.
'It is natural that when Chinese banks look westwards, they choose London as the hub for RMB in the West, given London's pre-eminence as a financial centre, and its expertise in areas such as foreign exchange and bond issuance,' added Osborne.
French group Odd Asset Management yesterday announced it had entered into an agreement with Chinese firm Guosen Securities to launch two new funds - one of which would be a RMB bond fund.
Today's top headlines
More about this:
More from us
What others are saying
Archive