Long & Short: investors share their tips
Under the cloak of anonymity some leading fund managers talk us through their key long and short positions.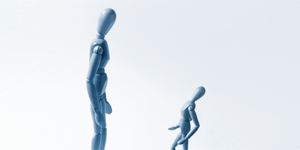 The chart below shows the past month's performance of the stocks our anonymous managers are tipping to rise over the coming weeks. Here's what they had to say about them:
Carrefour: 'A contrarian bet but the French firm is still a solid story'
Clariant: 'Trading at a major discount to the rest of the chemicals sector'
BG Group: 'Longer-term bet with very interesting exploration upside'
BNP Paribas: 'Views are clouded by concerns over France and financials'
Antofagasta: 'Some mining names could win big from QE measures'
Please visit our full site to view this interactive chart
This article originally appeared in the December 2012 edition of Citywire Global magazine.

The chart below shows the past month's performance of the stocks our anonymous managers are tipping to fall over the coming weeks. Here's what they had to say about them:
Straumann: 'Job cuts on the cards for Swiss dental firm as sales have slowed'
Atlas Copco: 'Despite a strong summer, its debt burden is still a worry'
Talvivaara Mining: 'Serious leaks and management changes are worrying signs'
Credit Suisse: 'There is no sense to management splitting off its investment bank'
G4S: 'Post-Olympics, UK government cuts bode ill for future contracts'
Please visit our full site to view this interactive chart
More about this:
What others are saying
Archive