Michael Lipper: the three big opportunities for 2013
Writing ahead of the deal to avert the US Fiscal Cliff, the veteran investor outlines why he is optimistic regardless of Washington's wrangling.
by Michael Lipper on Jan 02, 2013 at 09:54
There are two relatively standard question clichés about travel experience, "Are we there yet?" And, "are we rearranging the deck chairs on the Titanic?"
As this post is being composed on Sunday afternoon, the 30th of December, we don't know whether we are 'there' (a solution to the fiscal cliff) yet.
We don't know whether the political leaders in the US Senate can come to an agreement that the President and the majority of the members of both Houses of Congress can agree on prior to Tuesday.
There is little reason not to be gloomy as to the result.  The gloom is not on the chances of an agreement, but rather on the probability that whatever agreement is made will not address the problem.
The problem is that the solution did not begin with the originator and popularizer of the term "fiscal cliff."
The Chairman of the Federal Reserve, a professor of economics from Princeton, was warning that monetary policy as controlled by him could not solve the shortage of domestic demand and that fiscal policies had to address the problem.
His plea to the politicians was correct according to Stephen Roach's latest letter, in the sense that experimental monetary policy has not worked in the US, Europe, or Japan.
As I discussed in last week's post, our economic problem is that we are suffering from a cyclical binge of too much debt combined with a multi-generational deficit.
Rearranging deck chairs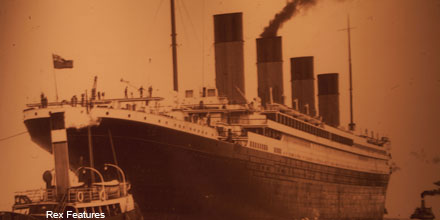 The second question as to the rearrangement of the deck chairs on the Titanic actually may well be focused on a much bigger fundamental question.
Often the deck chairs on the open decks of a cruise ship are assigned to various price classes for the voyage; the higher price tickets get the better seats, etc.
In earlier days, epitomized by the Titanic, the crew and the management of the cruise line were more concerned about proper deck chair configurations than the absent life boat drills; actually there were too few life boats for the passengers and crew.
The current Presidents of the US and France want to redistribute the wealth among the passengers, akin to moving the chairs on the Titanic rather than paying attention to the life-saving needs for life boats and safety drills.
Today's top headlines
More about this:
More from us
What others are saying
Archive