Raphael Kassin: let's ditch the benchmark bores
The high-octane investing of the good old days needn't be banished to the history books, not if our expert columnist has anything to do with it.
by Raphael Kassin on Feb 13, 2012 at 06:18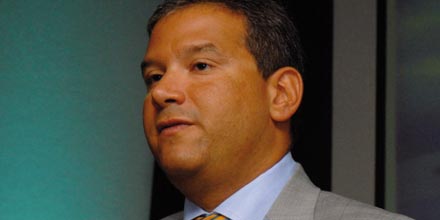 When I started managing emerging debt funds in 1998, the manager universe was like a zoo. And a pretty diverse one I must add. A selection of most well known investment houses would reveal extreme diversity in philosophy, style, performance and even geographic origin of the management team.
Attending conferences and market events was always a pleasure due to that variety. Managers from different origins asked different questions, making such events intellectually stimulating. There was never a dull moment, including at year end, when each manager's performance was calculated and the winner was presented with the best fund manager of the year award.
Benchmark tracking and conformists were definitely out of fashion. Managing emerging debt was a true pleasure.
Such diversity was not only good for managers butalso provided a rich hunting ground for end investors. Those who could spread their investments across a few audacious managers were able to earn above-benchmark returns while benefiting from the diversification.
From 1998 to 2007, the only game in town for investors who sought high returns was to wisely select from a few aggressive funds (usually mine at ABN AMRO, Ashmore's and Bluebay's) and just wait to reap above benchmark/average returns.
There were a few good quality hedge funds created during the early part of that period – Greg Coffey, Finisterre and Brevan Howard usually made up that list of attractive potential choices.
However, the game was mostly being played by large asset managers.
Shocks to the system
The collapse of Lehman Brothers in 2008 began to change the typical manager profile. But why? As we were nearing the middle of the decade (around 2005), it became 'in-style' in the fund management community to believe blindly in risk management models (most based on past data), a heresy for a mathematician living in the real world.
A lot of the new interest in risk models came from the growth of the hedge fund community in the asset class and its perceived wealth-creating power. When Lehman began to crumble, volatility levels shot up so high that most risk management models indicated selling everything.
Logically, prices retreated to unprecedented and generally ridiculously low levels just because 'there were more sellers than buyers'. A lot of the selling resulted from justified fear of a financial meltdown but much also stemmed from risk management models just telling managers to sell.
In fear of the uncharted financial future, banks also reduced the amount of liquidity given to risk-taking managers and liquidity dried up.
This behaviour was a result of more conservative internal guidelines at most funds, introduced through fear of more losses. So, Lehman's problems were the first chapter in management style change.
Today's top headlines
More about this:
More from us
Archive