Sanlam's Kooyman: my top GEM financials ideas
Financials fund manager Kokkie Kooyman highlights some of the best and lesser known opportunities in the emerging markets.
on Dec 21, 2012 at 12:52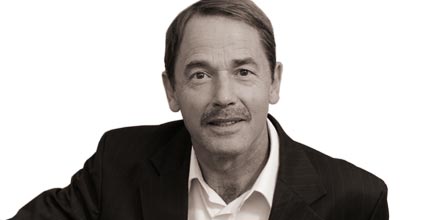 Financials specialist Kokkie Kooyman, who runs the Sanlam Global Financial fund, highlights some of the opportunities in the sector which can be found lower down the market spectrum.
Emerging market equities tend to be quite volatile due to their low levels of liquidity. Hence, when there is demand, share prices tend to move up sharply, and similar when the opposite happens.
Yet, when you look through the volatile share price movements they have consistently grown their earnings. Especially many of the smaller financial companies have enviable track records.
The top 15 small cap emerging market shares in our financial fund have generated a compound return for investors exceeding 24% since 2004, and are yet only on a forward Dec 2013 PE ratio of 7.6
Three common factors
Three common factors tend to drive their earnings:
* Demographics: most emerging markets have very young populations, which means that for the next few years each generation will outnumber its predecessor, hence providing an underlying driver of increased demand
* Low debt exposure: generally large parts of the population have not had access to banking products or the possibility to borrow money. Hence the growth potential is still huge.
* Industrialisation: the shift from rural to urban as well as increasing focus on better education, is industrialising these countries, creating more and more "white collar" salaried jobs, which facilitates the deepening of the financial sector
Stock opportunities
Below are few that we've held or hold in our funds with enviable 10 year track records in terms of delivering 18%+ compound net asset value per share growth (measured in US$), but still have their best growth years ahead of them AND remain mispriced:
Two of the top 10 focus on providing investment services to the growing upper end of the middle class and the deepening and widening of financial markets.
Panin Securitas provides financial services such as underwriting, brokering and investment management, investment advisory and other related services in an under-penetrated and rapidly growing Indonesian market.
It has grown its net asset value rate of 24.1% since listing in 2001 and whilst its share price increased at a compound rate of 39%!. It has a number of Morningstar 5 star rated funds and the most exciting about this little gem is that the Indonesian investors have only started the journey of investing in equities.
Today's top headlines
More about this:
Look up the funds
Look up the fund managers
More from us
Archive