Schroders' Bateman: euro break-up risk all but vanished
Schroders' head of European equities Rory Bateman explains why now is the time to increase peripheral European exposure.
by Matthew Goodburn on Dec 19, 2012 at 09:35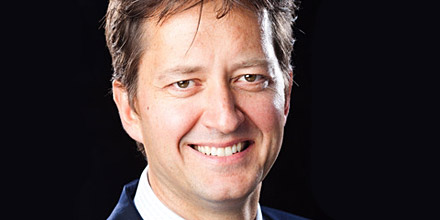 Schroders head of European equites Rory Bateman believes the risk of a disorderly break-up of Europe has all but vanished over the past 12 months.
Bateman told Citywire Global that while Greece remained a 'special case' it was highly unlikely that politicians would allow it to leave due to the likelihood of contagion to other peripheral European countries and for that reason he expects it to receive a significant write down on its debts in the coming months.
'The resolution to the euro crisis is on track,' he said. 'We never really thought a break-up would ever happen as it would be too significant to contemplate. We are in a muddle through stage for the next one or two years but the tail risk of a break-up has receded if not vanished altogether.'
Euro Stars AA-rated Bateman has used his optimism on Europe as a reason to significantly increase exposure to peripheral Europe within his Schroder ISF European Large Cap fund.
He has taken it from zero at the start of 2012 to 10% by mid December, slightly overweight the benchmark, and said he was likely to increase peripheral exposure on further market weakness.
Selling down quality, buying value
He has financed the move by selling down some of the quality growth names in the fund such as Unilever, German software giant SAP and Danish healthcare specialist William Demant after strong runs which have taken them to historically high valuations.
'A lot of quality names are now trading at fuller valuations. SAP and Unilever have done very well and we still see significant upside, but they are now trading at fuller valuuations and we are looking for more value opportunities, particularly in peripheral Europe.
Positions in globally focused southern European firms such as Italian tyre maker Pirelli and catering group Autogrill, as well as Spanish oil services group Repsol have been added on Bateman's view that they have been unfairly sold down simply due to their country of listing while the fund's second largest active overweight position is in French bank BNP Paribas.
'BNP has written down a lot of peripheral debt and while it has significant exposure still to Italy, we don't see that country going back into an armageddon scenario, and it is an extremely well capitalised bank.'
The fund remains underweight banks overall, preferring to play exposure through insurers and the strongest capitalised Nordic banks such as Swedbank which Bateman said had a 16% tier one capital ratio.
'We are also trying to play financials through restructuring in the insurance space such as ING and Prudential. We bought into Prudential at very attractive levels post its AIG activity in Asia.'
Bateman has recently added to French pharma giant Sanofi as he views it as comparatively cheap compared to its peer Novo Nordisk.
Today's top headlines
More about this:
Look up the funds
Look up the fund managers
Archive