Sell 'violently underperforming' defensives, says Neptune's Burnett
European equity manager says there is no need to be held hostage by expensive quality names.
by Chris Sloley on Feb 11, 2013 at 10:44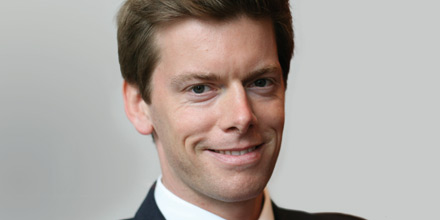 We are not facing an 'economic apocalypse', so there is no need to hold overly expensive, defensive comapnies, according to Neptune Investment's Rob Burnett.
In an investor update, Burnett, who is head of European equities at the London-based asset management firm, criticised the bearish stance of many European investors and said now was the time to sell out of 'quality' names.
Scepticism over future performance of these companies has increased in recent months leading Citywire Global to take a closer look at leading fund manager views on the issue.
'Investors have been desperate for quality, desperate for a lack of cyclicality and a search for pure growth. That would make sense if there was a global economic apocalypse imminent but as we have established, that is not the case,' he said.
'There is no need to be quite so pessimistically positioned. This does not mean you need to buy incredibly low quality companies but it definitively means you need to sell the highest quality companies in the market as they are very expensive.'
Burnett said he had sold out of some 'expensive' names in his £753.9 million (€887 million) Neptune European Opportunities Fund .
He said, while the likes of Nestle, Inditex and L'Oreal were still 'excellent businesses', he had witnessed a period of 'violent underperformance' in a number of European companies.
Instead, Burnett said, he was paying closer attention to the likes of Volvo, which is currently valued at eight times earnings, which has greater growth prospects than Inditex, which is valued at 21 times earnings.
'With higher earnings growth from a cheaper quality, we simply cannot justify paying these multiples for underperforming companies,' said Burnett.
'Defensive growth companies have begun to underperform considerably and we think there is more to come in the coming 12 months.'
Off benchmark
Elsewhere in the update, Burnett said the European Opportunities fund had seen its performance hurt by a number of off-benchmark holdings, which had contributed negatively to the end of year results.
'We did feel that there was some merit in having some off-benchmark allocations in the portfolio given the structural difficulties we saw in the eurozone system,' he said.
Today's top headlines
More about this:
Look up the funds
Look up the fund managers
More from us
More
Archive