Singapore selectors pin hopes on US recovery efforts
SINGAPORE: Fund selectors at the first Citywire event in Singapore suggest speed of US growth will have heavy influence on investments.
by Chris Sloley on Dec 06, 2012 at 09:53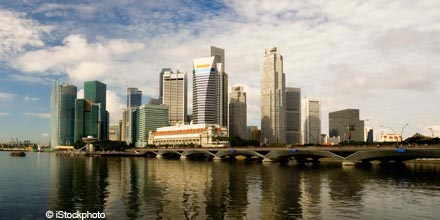 SINGAPORE: The return to strong growth in the United States will have the biggest bearing on investment decisions in the coming year, according to leading fund selectors in Singapore.
At the first Citywire Fund Selector Forum in Singapore, professional investors were asked about current positioning, their outlook and the importance of major macro events to their investment strategies.
The United States was a recurrent theme in their responses, with 52% of delegates stating the speed of the US economic recovery will have the biggest influence on their investment decisions in 2013.
This compares to 26% who said the economic data coming out of China will be of greatest importance and 22% who said they will focus on efforts to solve the European sovereign debt crisis.
The prominence of the US outlook on the Singaporean investment community was further highlighted by selectors in response to a question on who is the world's current most important decision-maker.
A resounding 64% of respondents said Federal Reserve Chairman Ben Bernanke has the greatest influence, while German Chancellor Angela Merkel and Xi Jingping, general secretary of the Chinese Communist Party, received 18% each.
The voting patterns reflect those seen at the Citywire Fund Selector Forum in Hong Kong earlier this week. Here Ben Bernanke was also named as the world's most influential policymaker, while US growth difficulties also emerged as the major focal point for investors.
In addition, the Singapore selectors also echoed voting seen in Hong Kong, where a large number of respondents said they expected to reduce their bond exposure in 2013 compared to 2012 levels.
On this point, 64% of voters said they expect to allocate less money here than they did in 2012, while 13% plan to put more money into this asset class and 23% intend to retain the same level of exposure as they did this year.
One major area where Singapore-based selectors differed from their Hong Kong counterparts was on the issue of Asian fixed income.
Hong Kong investors had offered a divided opinion on whether it could be considered a mainstream, standalone asset class.
However, no such apprehension was shown in Singapore where 68% said it is now a recognised asset class in its own right.
Today's top headlines
More about this:
More from us
Archive