Spanish bonds: top managers react as yields hit euro-era high
Leading bond managers spoke to Citywire Global as news Spanish bond yields broke eurozone record high and the country's regional debt burden escalates
by Emily Blewett, Amy Williams on Jul 23, 2012 at 15:38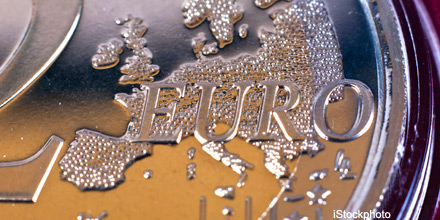 Spain's pain has just got worse. Yields on Spanish 10-year bonds rose to fresh highs on Monday breaching 7.5% after a weekend of further gloom for the euro area.
Six Spanish regions on Friday were reported to have asked for funds sending illiquid markets into new waves of volatility.
However, one largely overlooked element from this weekend's news could also add further pressure to the country.
Headlines from Germany reported speculation that Chancellor Angela Merkel, alongside the IMF, would resist a third bailout package for Greece.
Investors are talking of buying post-default Greek debt as markets have reacted swiftly and negatively to the country's failure to implement the cuts and reforms required by its creditors.
Have we reached a stage of acceptance that Greece is too small to not exit the euro? If Greece does go, where does that leave Spain?
We spoke to leading fund managers about their views on these issues.
'We are in summer markets – they are very illiquid –especially equity markets, valuations have been reaching double digits which has prompted some profit taking.'
'But what really triggered the move (in Spanish yields) and made it much sharper than it should have been is the fact that on Friday the decision to provide Spain with €100 billion aid to capitalise the banks came with the statesman saying that the full financial responsibility will remain with the sovereign.'
'Markets were caught off guard because they thought it had been decided that the bank recap would not got through the state directly and unfortunately that won't be the case until the ESM is established.'
'As long as the feedback loop between the banks and the states is not broken the situation cannot get better because banks are too big compared to states in Europe.'
'This link must be broken and this is what the market thought after the summit, they thought it was fixed and unfortunately the statement on Friday conveyed the message that it has not been decided yet.'
Today's top headlines
More about this:
Look up the funds
Look up the fund managers
More from us
Archive