Star Tracker: revisiting emerging Europe's consistency kings
They were emerging Europe's stand-out performers between 2004 and 2009 but how have the sector leaders fared in the years since?
by Chris Sloley on Nov 23, 2012 at 08:01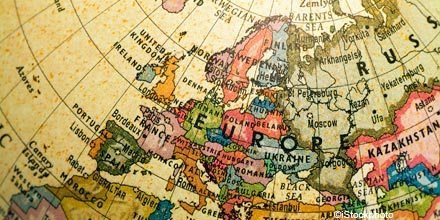 Back in October 2009 Citywire Global analysis pinpointed Barings' Ghadir Abu Leil Cooper, Banca del Gottardo's Andrea Solari and Thomas Farthofer of Griffin Investment Management as the leading lights in emerging European equities.
The three managers emerged as the elite few from a class of 29 fund managers with a five-year track record to have returned more than the average manager in each of the five years between 2004 and 2009.
Nearly three years on and with the asset class now boasting 66 managers with a five-year track record, a host of changes have not only occurred in this sector but also with the fund managers previously showcased.
Ghadir Abu Leil-Cooper
Fund: Baring Eastern Europe
Performance since analysis (November 2009-October 2012): -3.9%
Benchmark: 11.6% (MSCI EM Europe 10-40 TR USD)
Ghadir Abu Leil-Cooper is the only manager still at the helm of the fund since the original analysis. Cooper has been lead manager on the $2 billion Baring Eastern Europe fund for over 8 years.
However, her performance has fallen in the 35 months since the previous analysis. Between November 2009 and the end of October 2012, Cooper lost 3.9% in US dollar terms. This is while her benchmark, the MSCI EM Europe 10-40 TR USD, rose 11.6%.
According to the most recent factsheet, the spreading of recessionary sentiment in the eurozone has impaired investments in the Czech Republic and Hungary, although Russia, Turkey and Poland remain in good health.
Her biggest country allocation at present is towards Russia (63%), while energy (35%) and financials (30%) account for the largest proportion of her fund's sector exposure.
Andrea Solari
Fund: OSTAVLOR
Performance since analysis (November 2009-October 2012): -4.4%
Today's top headlines
More about this:
Look up the funds
Look up the fund managers
More from us
Archive