The three most consistent short term bond manager revealed
As Europe buys itself time with another Greek bailout, Citywire finds the fixed income managers who shine in short time frames.
by Chris Sloley on Nov 28, 2012 at 09:59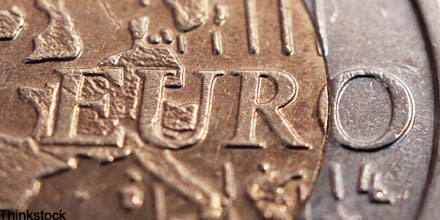 The protracted negotiations to issue Greece with more financial aid appears to have bought the indebted nation more time at the eurozone table but how long will this story last?
With that in mind, Citywire Global has looked at the managers who specialise in dealing in European debt on a short term basis and those which have consistently outperformed in this field.
From a pool 76 managers with a five-year track record in the Bond EUR Short Term (Euro) sector, we find just three managers who have consistently beaten the average manager performance during this period.
These are: Jean-Luc Calvet, who runs the Ocean Croissance C and Valorcourteme funds; Gérard Leroy, lead manager on the Union Obli Court Terme fund; and, Dr Jens Ehrhardt, who runs the DJE – InterCash I fund.
Jean-Luc Calvet
Funds: Ocean Croissance C/Valorcourteme
Best year of outperformance: +3.30% in 2008/09
The first of the three managers in our analysis is Jean Luc-Calvet, who has managed to outperform the average manager in each of the past five years while running two European short term bond funds on behalf of CIC Asset Management.
Calvet has honed his experience in the short term European bond market, having run the two portfolios since 1999. He was also noted for his outperformance in the wider European bond market back in January 2012 for his strong track record on three separate
Gérard Leroy
Fund: Union Obli Court Terme
Best year of outperformance: +3.46% in 2009/10
Like Calvet, Leroy also came to our attention in the last study of the short term European bond market back in November 2011. He has maintained his consistent performance at the helm of the €245 million Union Obli Court Terme.
According to the most recent factsheet, Leroy's performance is founded on a mixture of safe sovereign debt bets (such as short-dated German bunds) and larger, defensive names.
Today's top headlines
More about this:
Look up the funds
Look up the fund managers
More from us
Archive