Top pension fund turns to selection for future returns
Peter Lindegaard of Danica Pension believes pension funds' long-held investment structures are becoming obsolete and explains why he is increasingly using fund selection to meet his clients changing needs.
by Atholl Simpson on Nov 21, 2011 at 12:30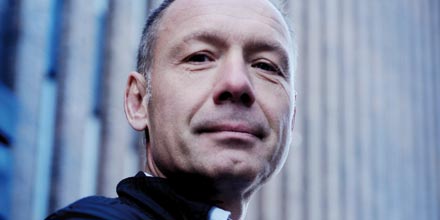 Peter Lindegaard, head of investments at Danica Pension, says fund selection is taking an ever more prominent role within his strategy as Denmark's future pensioners increasingly turn to more flexible retirement solutions.
Copenhagen-based Lindegaard runs over €40 billion and says people's changing attitudes towards their pension plans is slowly bringing about a more active form of institutional investment.
The largest of Denmark's private pension companies, Danica Pension manages the retirement schemes of leading corporations such as shipping giant Maersk and pharmaceuticals group Novo Nordisk. It also runs the pension scheme of probably one of the best known beer companies in the world – Carlsberg.
Lindegaard has led the firm's investment team for the past two years and has witnessed clients' growing demand for pension plans with increased risk flexibility.
Into the looking glass
In order to understand this change we need to take a closer look at Danica's pension structure. Clients can choose from three different pension plans. The first is a traditional offering, shown below, which provides set return guarantees – this is the firm's largest product at around €25 billion.
The two remaining plans, life-cycle and unit-linked, offer a more flexible approach which allows contributors to tailor their pension plans to their needs as they grow older. It is within these two plans that Lindegaard's fund selection plays the biggest role.
The main differences between the three options are their exposure to bonds and their use of fund selection. The traditional plan needs a higher exposure to fixed income in order to match its liabilities. It is managed almost entirely via mandates, which have been handed to Danske Capital and BlackRock.
The two other plans have a lot more exposure to equities and to riskier assets. The life-cycle option is split about 50-50 between relatively risky assets and bonds.
'Although the traditional plan is a lot bigger than the others, inflows are larger in the life-cycle plan so we are focusing on this one,' says Lindegaard. 'We believe it is a better option than the old system and we are trying to make a cleverer product.
'In a way it's a move away from this idea that you can guarantee people anything and get a meaningful result. We don't believe in this as we think you deliver an inferior result if you have guarantees.'
The clients determine how much risk they want to take depending on how long they have until their retirement and investing in funds gives Lindegaard the flexibility he needs to manage these assets.
Today's top headlines
More about this:
Look up the funds
Look up the fund managers
Archive