Vorndran: Gold's safe haven status not undermined by price slump
Leading strategist says $300 slump comes as investors seek liquidity against the backdrop of wider macroeconomic fears.
by Chris Sloley on Sep 27, 2011 at 11:38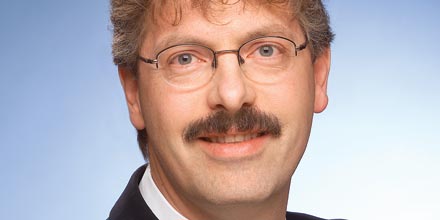 The sudden drop in gold prices over the past week does not undermine the precious metals standing as a safe haven, leading strategist Philipp Vorndran has said.
Speaking to Citywire Global, Vorndran, formerly of Credit Suisse and now of asset manager Flossbach von Storch, said the slump had been driven by investors hunting out liquidity amid the on-going financial turmoil in the eurozone.
According to the World Gold Council, the current spot price for gold is $1,671 down from a high of $1,921 reached on September 6.
Vorndran said: 'This was not driven by a change of view regarding the safety of precious metals but due to the demand for market liquidity, and that is what is happening now. It is about getting liquidity on board and market participants are selling what they have made profit on.'
He said he expected prices of both gold and silver to fall slightly further but they would stabilise with gold resting at around $1,550 per ounce and silver between $26 and $28 per ounce. Silver had peaked at $49.8 per ounce on April 25.
'For us it is more or less a replication of what we saw in 2008. We have a very similar situation in the autumn of 2008, where the markets were quite liquidity driven and all the was shifting into tackling risk and this hit gold and silver in more or less the same way as we have seen over the last five or 14 days,' he said.
At the Citywire Global event in Montreux in May, Vorndran said Flossbach von Storch is currently investing 20% of its client portfolios in precious metals and, despite the recent slump, it would remain at these levels.
The renowned strategist has been a strong advocate of investing in precious metals, although he has remained cautious of a potential scenario which could see ailing eurozone governments confiscate gold and silver.
Dollar doubts
Meanwhile, Julian Jessop, chief economist at Capital Economics, said the slump, though influenced by investors selling off profit-making assets to offset losses in other assets classes, was more readily caused by confidence returning to the US dollar.
Jessop said: 'Two of the pillars that supported the bull market in gold have recently been knocked away, namely the fears of a surge in inflation and a collapse in the US dollar. However, others remain strong, including the outlook for monetary policy and the prospect of a further escalation of the crisis in the euro-zone.'
However, Jessop said the status of gold as a safe haven had not been undermined and the fact it is not dependent on the creditworthiness of any government or financial institution could become very important in the coming weeks.
Ultimately, Jessop said he expected the price of gold to continue to rise and breach $2,000 per ounce off the back of sovereign debt fears.
Today's top headlines
More about this:
More from us
More
Archive