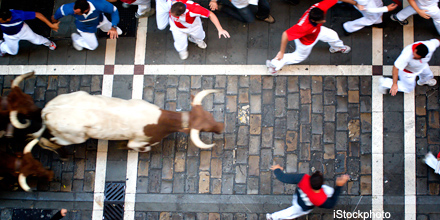 A survey of 14,800 investors across 20 countries reveals that appetite for equities is on the rise, and Asia is the top attraction.
Leave a comment
Latest news
MONTREUX: Dr John Hulsman explains how Mario Draghi's words last summer are largely irrelevant to a continent in sustained decline.
The global asset manager has launched an Alt Ucits Fofs fund which will include a broad range of investment strategies.
View all the pictures from day two of Citywire's flagship Swiss event in Montreux.
Ahead of Africa Day, Aberdeen EMD manager Kevin Daly reveals the opportunities in the continent's nascent bond market.
The new Alt Ucits product is being made available on the Alceda's platform.
But a rally in Hewlett-Packard's shares helped limit losses by offsetting worries about contraction in China manufacturing.
Japan veteran Neil Edwards says 'buy on the dips' as the trend is still generally upwards.
The co-manager of the $25 billion AllianceBernstein Global High Yield fund says now, more than ever, being selective is key to success in high yield.
View some of the highlights from this week's Citywire forum in Montreux, Switzerland.
CEO and founding partner of Reyl Asset Management, Thomas de Saint-Seine, plans to launch an emerging market large cap fund, Citywire Global can reveal.
MONTREUX: Leading fund professionals are also poised for a correction in global markets.
The Dutch manager has left the French firm after 13 years.
After thirteen years at the firm, the manager has decided to take an 'extended sabbatical', Citywire can reveal.
The Christian church has been at the forefront of the SRI movement from the start. Till Jung, of German sustainable research group Oekom, says its influence has been even more pronounced in his domestic market.
Reader's comment
I believe the current volatility is the volatility before the storm, like "white noise" in physics before a phase transition. Physical gold is not going to be the longer term loser in 2013-23.
Posted on 'BlackRock's Hambro: gold story remains intact despite falls'
Citywire TV
MONTREUX VIDEO: The ability to impose much-needed structural reforms will define impact of stimulus measures, says UBS' former chief economist.
Click video to watch or read the full story
Citywire's international websites
We now have over 30 local websites tailored to YOUR specific market.
Citywire's newly-rated managers
Behind the news
Citywire Global Events: