View the article online at http://citywire.co.uk/money/article/a646830
FSA plans to fine and ban Arch Cru bosses over funds scandal
Directors of the firm at the centre of the Arch Cru investment scandal have been fined and banned. A case involving Radio 1 DJ Chris Moyles helped ensure the verdicts were published.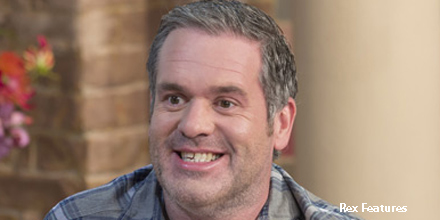 A judge has turned to a case involving the tax arrangements of Radio 1 DJ Chris Moyles (pictured above) in rejecting bids by directors involved in the Arch Cru investment scandal to have verdicts against them kept private.
Yesterday the Financial Services Authority published decision notices against the bosses of Arch Financial Products, which ran the Arch Cru funds which were suspended in the aftermath of the credit crunch in 2009.
The FSA plans to ban Arch directors Robin Farrell and Robert Addison and fine them £650,000 and £200,000 respectively for their management of the funds, which were marketed as low risk despite investing heavily in high risk and illiquid private equity investments.  
The regulator said it would have fined Arch £9 million were it not for the firm's weak financial position.
The FSA said that Arch was 'reckless' as to the risks of conflicts of interest in its management of the funds, pointing to one transaction where Arch received a fee of £3 million from the Guernsey-based 'cell' companies in which the most of the funds were invested.
Farrell (pictured) and Addison had appealed to the Upper Tribunal, an independent judicial body set up to deal with disputes between the FSA and the firms it regulates. They argued the decision notices should not be published as to do so could affect court cases against them and Arch. Farrell also claimed publication could infringe on his privacy and safety, and that of his family.
Judge Timothy Herrington rejected their claims, referring to the verdict of Judge Bishopp, who ruled earlier this year against Moyles having his membership of a tax avoidance scheme kept private.
'I do not accept that the high level of public interest in itself takes the matters out of the ordinary run-of-the-mill case where publication can have a detrimental effect on reputation,' he said.
'Consistent with Judge Bishopp's reasoning in Mr A, the fact that the situation, born out of what was clearly originally a very successful investment product in terms of the amounts raised from a very large number of investors, has turned sour and created a considerable public interest in what the consequence of that will be should not shield the applicants from the glare of publicity,' he added.
Herrington added there was 'no evidence' that Farrell's fears over his personal safety were well-founded. He added Farrell's claim that his credibility as a witness in the court proceedings could be affected by publication of the notices were 'pure speculation'.
Earlier this week the FSA said it had found evidence of widespread mis-selling of the Arc Cru funds. It is forcing financial advisers who recommended the funds to clients to contact them about a compensation scheme it has set up to put investors back in the situation they would have been in had not the invested in the funds.
FSA director of supervision Clive Adamson said: 'It is important that when mis-selling occurs that consumers can be redressed. The vast majority of advisers maintain very high standards and mis-selling by a few only further erode trust in the market which harms the whole sector.'
News sponsored by:
Greater Europe and Emerging Europe A comprehensive approach to investing in Europe
Making the most out of Europe's potential means seeing things differently. Learn more about how BlackRock's focused approach to investing in Europe helps investors unlock the continent's vast potential.
The Citywire Guide to Investment Trusts
In this guide to investment trusts, produced in association with Aberdeen Asset Management, we spoke to many of the leading experts in the field to find out more.
More about this:
More from us
What others are saying
Archive
Today's articles
Tools from Citywire Money
Weekly email from The Lolly
Get simple, easy ways to make more from your money. Just enter your email address below
An error occured while subscribing your email. Please try again later.
Thank you for registering for your weekly newsletter from The Lolly.
Keep an eye out for us in your inbox, and please add noreply@emails.citywire.co.uk to your safe senders list so we don't get junked.