View the article online at http://citywire.co.uk/money/article/a600494
Mervyn King lays into 'deceitful' and 'shoddy' banks
'My word is my libor' is now dead, Bank of England governor says, but won't be drawn on Barclays chief Bob Diamond's future.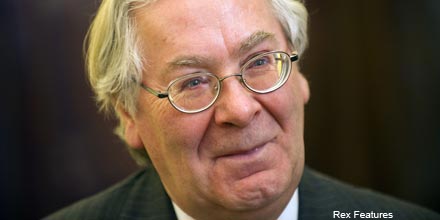 Mervyn King, governor of the Bank of England, has spoken out strongly against banks' manipulation of inter-bank lending rates, calling for 'cultural change' and an end to the 'shoddy' treatment of customers.
King, presenting the Bank's financial stability report, was speaking after the announcement of Barclays' Libor manipulation fine and the news this morning that banks would have to compensate businesses over the mis-selling of interest rate hedge products.
'We need to put it right… both the culture and structure... from excessive levels of compensation to shoddy treatment of customers to the deceitful manipulation of one of most important interest rates.
'The future calculation of Libor on "my word is my libor" is now dead,' he added, but he refused to be drawn on questions of Barclays' chief executive Bob Diamond's fitness to run the bank.
Adair Turner, chairman of the Financial Services Authority (FSA) meanwhile said the cynicism and greed in the Libor case had been 'quite shocking'.
King said the implementation of the Vickers banking reforms was the most important first step and that a 'Leveson-style' enquiry into the banks was not necessary.
Building a cushion
British banks must build a sufficient long term capital 'cushion' against heightened uncertainty in the eurozone, the Bank of England said, but can use short term cash piles for market shocks.
The Bank of England's new funding for lending scheme means banks 'are free to use their regulatory liquid asset buffers in the event of a liquidity stress,' it said in its financial stability report.
UK banks' holdings of highly liquid assets have tripled since the end of 2008, the Bank of England said, providing protection against potential future funding strains. 'In the event of short-term liquidity shocks, UK banks could run down these buffers.'
But at the same time, the central bank says that a long term capital cushion may temporarily need to be above that required under the global Basel III standards. This would help increase the still-suppressed lending to the real economy.
'The increase in the banks' aggregate capital has been small, and they have not sought to raise external capital, and meanwhile the risks facing banks have not diminished,' said King.
'Banks should continue to restrain cash dividends and compensation in order to maximise the ability to build equity through retained earnings,' the Bank's report says, in a repeat of previous warnings.
News sponsored by:
Understanding the value in commodity investing
Here at BlackRock, we help investors make more out of commodities with a range of innovative, flexible and resilient investment strategies.
New Economies - Frontiers and Latam Exciting markets, unrealised investment opportunities
From Brazil and Mexico, to Vietnam and Nigeria, the rapidly developing economies of Latin American and frontier markets, which are some of the smaller, less developed economies in the world, provides investors with a wealth of potential opportunities. Discover why BlackRock's investment trust range is well placed to help you make more of these exciting regions.
The Citywire Guide to Investment Trusts
In this guide to investment trusts, produced in association with Aberdeen Asset Management, we spoke to many of the leading experts in the field to find out more.
More about this:
More from us
Archive
Today's articles
Tools from Citywire Money
Weekly email from The Lolly
Get simple, easy ways to make more from your money. Just enter your email address below
An error occured while subscribing your email. Please try again later.
Thank you for registering for your weekly newsletter from The Lolly.
Keep an eye out for us in your inbox, and please add noreply@emails.citywire.co.uk to your safe senders list so we don't get junked.