View the article online at http://citywire.co.uk/money/article/a600849
Barclays: does the buck really stop at Agius?
The resignation of Barclays' chairman Marcus Agius does not relieve the pressure on chief executive Bob Diamond.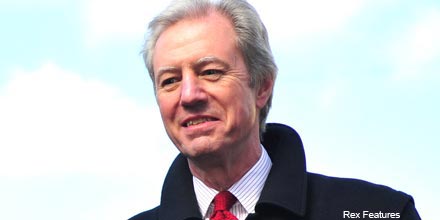 So we got a big scalp from Barclays, but not the one some of us wanted.
The resignation of the bank's chairman Marcus Agius (pictured) is disappointing for those who thought chief executive Bob Diamond should have fallen on his sword over the Libor-fixing scandal.
Agius's departure makes it difficult for Diamond to go in the short term, leaving the bank totally leaderless. This is why Barclays (BARC.L) shares are up 7p, or more than 4%, to 170p today.
I wonder, is Barclays – a bank that has gained a reputation for pushing things as far as it can – taking another big risk? Is it gambling that shareholders will not dare to demand the head of the CEO as well as the chairman?
If so, it's another reckless challenge that could still earn the bank a red card. Some institutional shareholders may be unwilling to see both men go at once, but the public and politicians are in the mood for a clearout, such is the outrage at the scandal that earned Barclays fines of around £290 million last week.
Sacrificing Agius may satisfy demands for someone on Barclays' board to pay the price for the damage to the bank's reputation.
But the impression that Barclays' board accepted the resignation from the wrong man will be hard to shake off.
After all, Agius wasn't even at the bank when Barclays was lying about its borrowing rate and manipulating Libor, the inter-banking lending rate. He was chairing British Airports Authority, in his first big job since leaving Lazards, the investment bank. It was, of course, Diamond who was in charge of Barclays Capital, the investment banking division at the time and the place where the offences occurred.
It is all very well for Agius to say in today's statement that as 'the ultimate guardian of the bank's reputation' the 'buck stops with him'. However, the same principle could be applied to Diamond.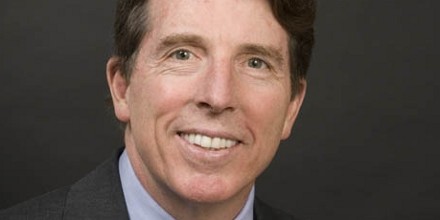 Besides, Agius is a poor sacrifice compared with Diamond, who has a much higher profile as a result of his misguided attempts to argue that bankers should stop saying sorry and that he deserved his £17 million remuneration last year.
Agius was damaged goods in the eyes of some shareholders, not strong enough to stand up to Diamond. In that respect this looks like a convenient time to get rid of him, rather than a genuine attempt to reform the bank.
So, while the chairman's exit bolsters Diamond's position, it does nothing to relieve the pressure on him.
News sponsored by:
Greater Europe and Emerging Europe A comprehensive approach to investing in Europe
Making the most out of Europe's potential means seeing things differently. Learn more about how BlackRock's focused approach to investing in Europe helps investors unlock the continent's vast potential.
The Citywire Guide to Investment Trusts
In this guide to investment trusts, produced in association with Aberdeen Asset Management, we spoke to many of the leading experts in the field to find out more.
More about this:
Look up the shares
More from us
What others are saying
Archive
Today's articles
Tools from Citywire Money
Weekly email from The Lolly
Get simple, easy ways to make more from your money. Just enter your email address below
An error occured while subscribing your email. Please try again later.
Thank you for registering for your weekly newsletter from The Lolly.
Keep an eye out for us in your inbox, and please add noreply@emails.citywire.co.uk to your safe senders list so we don't get junked.