View the article online at http://citywire.co.uk/money/article/a886137
BlackRock: Brexit carries 'big risk, little reward'
BlackRock, the world's biggest asset manager, has warned that a Brexit would carry 'big risk', but 'little reward' with the UK set to be 'economically worse off in the end'.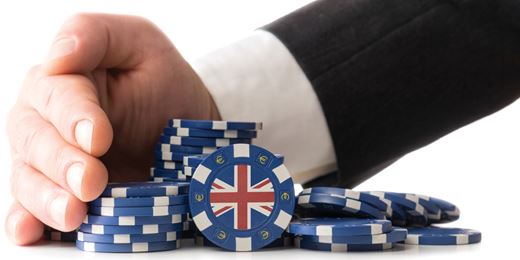 BlackRock, the world's biggest asset manager, has warned that a Brexit would carry 'big risk', but 'little reward' with the UK set to be 'economically worse off in the end'.
Highlighting the risks more than a recent report by Capital Economics commissioned by Neil Woodford, which concluded that a British exit from the European would have little economic impact, BlackRock said that outside of the EU, the UK would have little influence on regulatory policy negotiations, sterling would be vulnerable, while gilt yields would rise, putting pressure on sources of funding.
The fund house said domestically-focused equities would also be hit, as would the London property market and a Brexit would also 'hit global risk assets'.
Meanwhile, the EU would lose a major budget contributor and financial centre with the UK's decision likely to embolden separatist movements in other countries.
In a note to clients ahead of the 23 June UK referendum on EU membership, the firm said that a vote to stay in the Union on the other hand would 'reassure markets', which are already jittery about the outlook for China.
'A newly independent UK would likely have reduced leverage to fashion trade deals for the crucial services sector and less clout to negotiate regulatory standards for unimpeded EU access,' said report author Joanna Cound, BlackRock's head of public policy in Europe.
'Both would be lengthy and painful processes, and we see the UK as economically worse off in the end.'
This is partly because of the risks to the financial services industry, Cound said, which would outweigh any cost savings from exiting the EU.
'A Brexit would cut into the financial services industry's outsized contributions to the UK economy, tax revenues and trade balance, we believe, and offset apparent fiscal gains from leaving the EU,' she said.
'We could see the EU pushing hard to harmonise standards for financial services and capital markets to the detriment of a UK financial industry dependent on single market access.'
She believes that a Brexit would prompt the Bank of England to cut rates or revive quantitative easing in the face of a departure, in order to stabilise bond yields, ignoring inflation caused by sterling weakness in the short-term. 
News sponsored by:
Understanding the value in commodity investing
Here at BlackRock, we help investors make more out of commodities with a range of innovative, flexible and resilient investment strategies.
New Economies - Frontiers and Latam Exciting markets, unrealised investment opportunities
From Brazil and Mexico, to Vietnam and Nigeria, the rapidly developing economies of Latin American and frontier markets, which are some of the smaller, less developed economies in the world, provides investors with a wealth of potential opportunities. Discover why BlackRock's investment trust range is well placed to help you make more of these exciting regions.
The Citywire Guide to Investment Trusts
In this guide to investment trusts, produced in association with Aberdeen Asset Management, we spoke to many of the leading experts in the field to find out more.
More about this:
More from us
Archive
Today's articles
Tools from Citywire Money
Weekly email from The Lolly
Get simple, easy ways to make more from your money. Just enter your email address below
An error occured while subscribing your email. Please try again later.
Thank you for registering for your weekly newsletter from The Lolly.
Keep an eye out for us in your inbox, and please add noreply@emails.citywire.co.uk to your safe senders list so we don't get junked.