View the article online at http://citywire.co.uk/money/article/a515410
Capital gains: understanding the tax pitfalls of gifting property
Increasingly young professionals are gifting property to their elderly parents to shore up retirement incomes and lift them out of the rental market. But doing so without advice could be a costly mistake.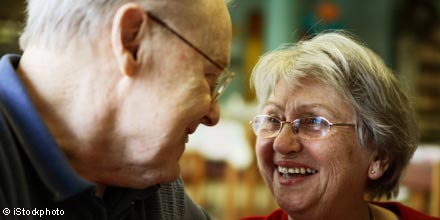 Increasingly young professionals are gifting property to their elderly parents to shore up retirement incomes and lift them out of the rental market. But doing so without advice could be a costly mistake.
Many of today's parents expect to help their offspring with buying their first home. But many children also have to help elderly parents who are still renting but find their incomes in retirement are low and unlikely to improve. One solution to stem the rental outgoings is for their children to buy their parents a house, but before doing so would-be home buyers need to be aware of the potential tax pitfalls.   
'If the child simply buys the property in his own name and allows his parents to occupy it, the property will not qualify for main residence relief from capital gains tax (CGT), leading to a CGT liability when the property is sold,' warns Charles Hutton of solicitors Speechly Bircham.  
'We often come across situations where the child has done well, for example in the City. The parents, or surviving parent, are of relatively modest means, having perhaps a couple of hundred pounds of investment income on which they rely to supplement their pension. The child could just buy the property and own it himself or herself.  But, assuming house prices rise over the medium to long term, there would be CGT downsides,' says Hutton. 
Tax allowances
In today's market where property prices are largely stagnant this may be less of a problem than in the past. Bear in mind too that if the property is financed by a married couple or several children, then each will have their annual CGT allowance of £10,600 (2011-12) which can be offset against any gains when the property is sold. 
Much will depend on how old the parents are and how long they are likely to live in the house before it is sold. There is also the problem that the parents will have no control over the property and could feel under an obligation to their children which could sour relations between the generations.    
So what about lending the parents the money to buy a house to be repaid when the parents die and the property is sold? 'If the child makes a loan to parents to enable them to finance the property, then the loan may not be deductible for inheritance tax (IHT) purposes on the parents' deaths – if they have previously made gifts to the child,' says Hutton. 'This could create an unnecessary IHT liability.' 
Where the parents had not passed on money to the children then this could be a solution however. The loan would be deducted from the parents' estates before calculating any IHT liability.
Buy-back deal
Hutton also warns that if the child gives money to the parents and they buy the property – or the child buys a property himself and then gives it to his parents – this will increase the value of the parents' estate for IHT purposes, possibly leading to an unnecessary liability when the parents eventually die. 
This could be a possibility, however, if the property is relatively low value – below the IHT threshold of £325,000 – and the parents have no other assets – the most likely situation where children are called upon to help parents financially.
Bear in mind too that both parents are entitled to the £325,000 allowance. On the death of the first spouse, any unused portion of the deceased person's £325,000 IHT allowance can be passed to their spouse, allowing the survivor to pass on up to £650,000 IHT free. 
But there could be difficulties if the parents and adult child or children subsequently fall out. 'The parents could decide to leave the property to someone else on their deaths, so the child who has financed it may never get his money back,' Hutton warns.
News sponsored by:
Greater Europe and Emerging Europe A comprehensive approach to investing in Europe
Making the most out of Europe's potential means seeing things differently. Learn more about how BlackRock's focused approach to investing in Europe helps investors unlock the continent's vast potential.
The Citywire Guide to Investment Trusts
In this guide to investment trusts, produced in association with Aberdeen Asset Management, we spoke to many of the leading experts in the field to find out more.
More about this:
What others are saying
Archive
Today's articles
Tools from Citywire Money
Weekly email from The Lolly
Get simple, easy ways to make more from your money. Just enter your email address below
An error occured while subscribing your email. Please try again later.
Thank you for registering for your weekly newsletter from The Lolly.
Keep an eye out for us in your inbox, and please add noreply@emails.citywire.co.uk to your safe senders list so we don't get junked.