View the article online at http://citywire.co.uk/money/article/a844028
City of London chases 50-year dividend glory
Fund manager Job Curtis pounced on market lows last month as he sought to push the City of London investment trust to a record five decades of dividend growth.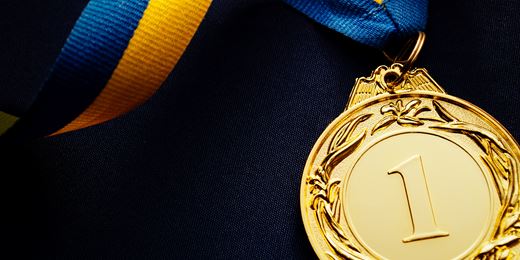 City of London (CTY ) manager Job Curtis pounced on market lows last month as he sought to capture investment gains that could push the UK equity income fund towards an unprecedented five decades of unbroken dividend growth.
While the UK stock market was buffeted by the storm from China, Curtis launched a £45 million automated 'program' trade that quickly spread the money across all 120 holdings in the £1.2 billion investment trust.
'If you feel the market is cheap, it's the easiest thing to do. You can invest £10 million in a few minutes,' said the manager, who still has £35 million from an HSBC credit facility to invest when he sees opportunities.
Dividend record
Curtis, a value investor at Henderson Global Investors, who likes to buy large, cash generative stocks at good prices, is on the verge of two major landmarks.
Next year will mark his 25th year in charge of City of London, which yields over 4% and has the longest record of dividend growth of any investment trust. CTY has increased its annual payments to shareholders for 49 consecutive years, a feat that has attracted droves of private investors as interest rates have stuck at 0.5% since the financial crisis.
This means that if all goes to plan it should be the first to declare half a century of rising investment income in 12 months' time, beating Bankers (BNKR ), which is also managed by Henderson, and Alliance Trust (ATST ). Both global funds have grown their dividends for 48 years.
Lagging large caps
Although CTY's long-term performance has been very good – with 10-year total shareholder returns of 108% ahead of the FTSE All-Share and most other UK equity income funds, helped by low annual charges of 0.42% – over the last 12 months to 22 September shareholder returns have flat-lined.
CTY, which is around two thirds invested in the FTSE 100, has done well to stay just in positive territory given the blue chip index has delivered a -6% total return.
By contrast, rivals such as Diverse Income (DIVI ), Edinburgh (EDIN ) and Standard Life Equity Income (SLET ) have surged ahead on thriving smaller and medium-sized companies
The pressure is still on for Curtis to deliver. 'I'd get the sack if we had to cut the dividend,' he joked.
Dividend threat
Levity aside, these are challenging times for Curtis and other UK equity income fund managers.
Four of the country's biggest dividend payers – HSBC Holdings (HSBA), Royal Dutch Shell (RDSb), BP (BP) and GlaxoSmithKline (GSK) – all yield over 6%, a signal that the market believes their dividends may be cut as profits falter in response to either slowing global growth, the slump in the price of oil or disappointing drug sales in the case of Glaxo.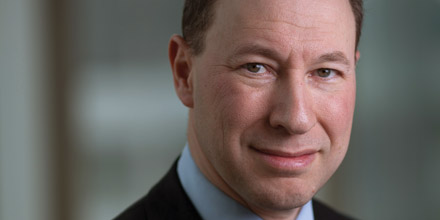 This would be a big problem for Curtis (pictured) who has all four stocks in CTY's top 10.
To be fair, a dividend cut is really not on the cards for CTY. For the third year running the board has raised the dividend by more than inflation (up 3.7% to 15.3p per share) and put more money (£3.8 million) into the trust's revenue reserves at the same time.
Revenue reserves stand at £38.3 million which CTY can dip into and support its dividend even if some of its holdings cut their pay-outs. Stripping out the fourth interim dividend, which CTY has yet to pay, the trust has enough cash to cover more than half of this year's dividend. In other words, a good platform for next year's pay-out.
If things got really nasty Curtis could resort to writing call options on some of his stocks. This means selling to another investor the right to buy the shares at a certain price. This tactic would limit capital growth but would generate more income for the trust.
In an emergency, the board has shareholder approval to raid the company's hefty capital reserves to ensure CTY can enter the record books next year and declare its 50th consecutive dividend increase.
Property plays
Curtis points out that he wouldn't own HSBC, his largest holding at 4% of the fund, Shell, BP or Glaxo if he really thought their dividends were unsustainable.
He runs a very diverse portfolio – with the top 10 holdings accounting for a relatively low 28% of assets – which means stock specific risk is lower compared to other funds. Compared to the FTSE All-Share he is underweight in oil and gas companies and holds very little in miners, which is where the fears of dividend cuts are currently strongest following the decision of Glencore (GLEN) to cancel its payment.
Nevertheless, the manager is keen to mop up as much income and capital gains as he can find, for example, timing the computer program trade to maximise the amount of interim dividends he received from his stocks.
Real estate is a sector he favours, adding to a position in British Land (BLND), the office and shopping centre developer, over the summer.
He also owns rival real estate investment trust Land Securities (LAND) and higher yielding newer entrants such as GCP Student Living (DIGS), which invests in halls of residence for overseas students; Hansteen Holdings (HSTN), a European property developer that should do well as the European Central Bank pump primes the eurozone economies, and Tritax Big Box (BBOX ), which builds and operates UK warehouses.
Combined with house builders, CTY has over 9% invested in property. Curtis, a cautious investor, came relatively late to the house builder trade, buying Persimmon (PSN) in 2012, Berkeley Group (BKGH) in 2013 and Taylor Wimpey (TW) last year. Nevertheless, he was not too late to reap the advance in their share prices, up between 36% and 50% in the past year, and the big increases in their dividends.
On a price-to-book valuation builders look expensive, Curtis said, but added he was holding on to see how much profits they could generate from their land banks.
Back to Lloyds
Another indirect play on the property market is Lloyds Banking Group (LLOY), which Curtis bought back into in March before it declared its first dividend payment since the banking crisis. Shares in the mortgage lender have not done well since then, held back by concerns that the £13 billion it has set aside for compensating customers mis-sold payment protection insurance (PPI) may be insufficient.
'I can't believe there's anyone who hasn't been repaid their PPI. Maybe we're nearing the end of that,' said Curtis hopefully.
Curtis believed the stock could be re-rated if the economy grows, enabling the dividend to be hiked and the government to sell the remaining stake in the bank it bailed out in 2009. 'It should be a good dividend stock going forward, maybe not that great a growth stock,' he said.
News sponsored by:
The Citywire Guide to Investment Trusts
In this guide to investment trusts, produced in association with Aberdeen Asset Management, we spoke to many of the leading experts in the field to find out more.
More about this:
Look up the shares
Look up the investment trusts
More from us
Archive
Today's articles
Tools from Citywire Money
Weekly email from The Lolly
Get simple, easy ways to make more from your money. Just enter your email address below
An error occured while subscribing your email. Please try again later.
Thank you for registering for your weekly newsletter from The Lolly.
Keep an eye out for us in your inbox, and please add noreply@emails.citywire.co.uk to your safe senders list so we don't get junked.