View the article online at http://citywire.co.uk/money/article/a609517
Diary of a Dumb Investor: Anthony Bolton and I, kindred spirits
I have found a cunning way to invest in China's growing middle-class population. And for once I have actually done my research.
I know the Chinese economy is slowing down, you often can't trust the management of companies there, the stock market performance has been appalling, foreign investors have been stung by several cases of fraud, and the horribly unequal country is run by inscrutable communists. But oh how excited I am about finding a Chinese company to invest in!
Mr Anthony Bolton, of I-whooped-the-UK-stock-market-for-a-decade fame, also happens to own this little London AIM-listed livewire. I give you Hutchison China MediTech (HCM.L, AKA Chi-Med).
Why am I investing in the shares? Well, not because of Bolton. His track record in China, where he runs the Fidelity China Special Situations investment trust, doesn't warrant that sort of emulation. And he may have even sold out of Chi-Med since Citywire interviewed him in July.
No, I'm drawn to this stock partly because I am excited – really frickin' excited – about the growth of China. Convinced by it. I'm even learning Mandarin, albeit excruciatingly slowly. I digress, but this famous poem, in which every syllable has the sound shi (in different 'tones'/pronunciations), shows you the sort of hurdles a Chinese Mandarin learner – and engrossed observer of China's rise – must overcome:
It's not easy keeping up with a rising China: Click to enlarge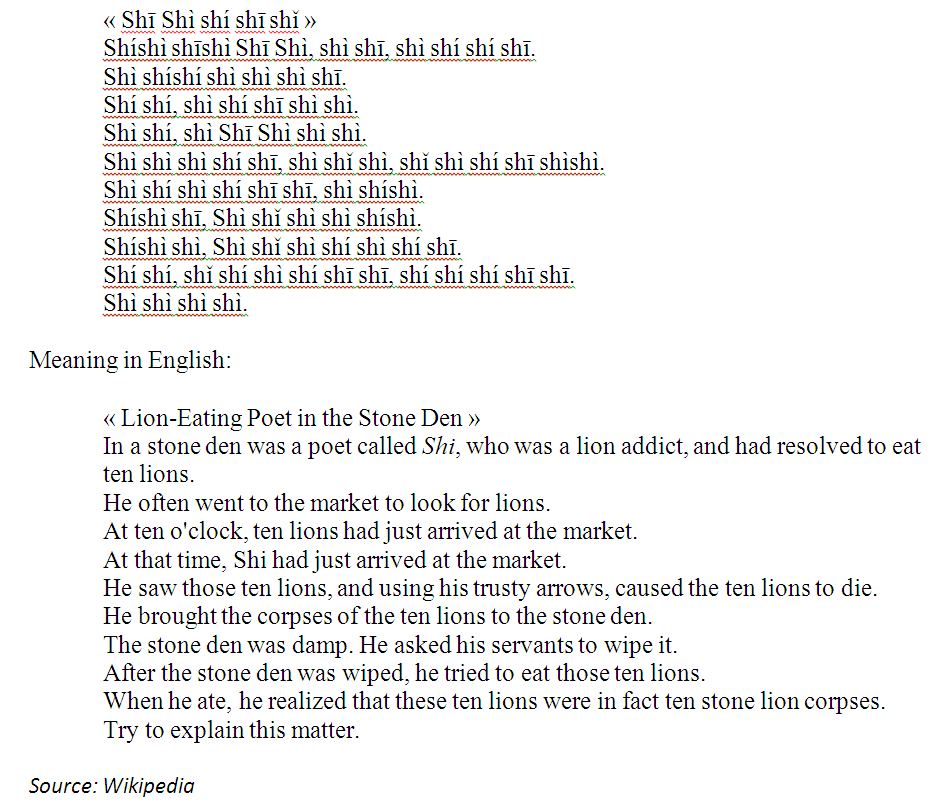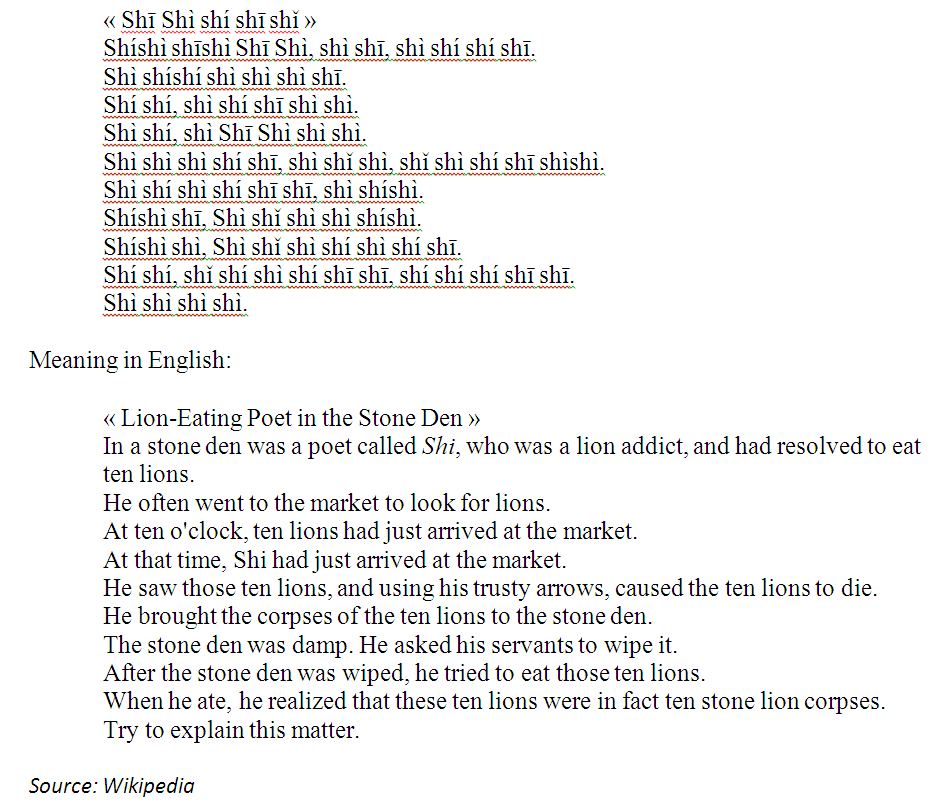 It's the consumer growth in China that I want a part of. The doubling, tripling, quadrupling, quintupling, sextupling… of the middle-class population and all that. More wealthy people will want more health care. China also, believe it or not, is set to soon face the same kinds of demographic problems facing Japan or the UK: too many dependent oldies. They'll need medicines.
I also believe that the recent slowdown in the Chinese economy – which I understand has been weighing on Chi-Med's shares – has hit bottom and the country will start turning a corner. Plus, Chi-Med's chief Christian Hogg said in the company's results statement a week or so ago that costs were coming down.
What's more, it has just got rid of a UK subsidiary, which makes me happy. After all, screw the UK, I want my money invested in China.
Your columnist also has a background in the regulation of pharmaceutical companies, so this company plays to my strengths.
And finally, the little bugger is London-listed, so I can keep a closer eye on it.
So yes, I've actually been researching this one. Some comments from analysts that I found while Googling admittedly provided the confirmation that I was craving.
How exciting!
I probably could have done with buying into the shares at the end of July, when the company published some smashing results. So now I guess I need to 'buy into the dips', right? Or should I just go for it now?
News sponsored by:
The Citywire Guide to Investment Trusts
In this guide to investment trusts, produced in association with Aberdeen Asset Management, we spoke to many of the leading experts in the field to find out more.
More about this:
Look up the shares
Look up the investment trusts
Look up the fund managers
More
Archive
Today's articles
Tools from Citywire Money
Weekly email from The Lolly
Get simple, easy ways to make more from your money. Just enter your email address below
An error occured while subscribing your email. Please try again later.
Thank you for registering for your weekly newsletter from The Lolly.
Keep an eye out for us in your inbox, and please add noreply@emails.citywire.co.uk to your safe senders list so we don't get junked.