View the article online at http://citywire.co.uk/money/article/a604699
Diary of a Dumb Investor: crash-bang oil shares for my portfolio
I want to add a 'junior oil' stock, maybe a little North Sea number.
Maybe there should be a test.
If you are proven to have enough general knowledge, maths ability and investment nous, you are allowed to invest for yourself. Licenced even.
Those people who fail the test, or don't turn out to be competent enough, aren't allowed to have a go. They have to outsource their investment to a fund manager and even – since opting for a fund manager first requires making investment decisions – a financial adviser. Protected from themselves. Protected from their own idiocy, arrogance and the swindling marketing men.
After all, I imagine other would-be investors keep running up against the same problem as I do: I just don't know enough to invest half of the time and there's too much choice so I can't focus.
For example, I'd like to nail some 'junior oils', some crash-bang shares.
For the uninitiated, these are small oil companies that seem to gamble everything on some remote chance of striking vast mineral wealth in shark-infested waters, often off geopolitically explosive shores. Every now and then you gotta ride them right down into the dirt – like Borders & Southern today. According to Citywire, 'shares have plunged 70% to a three-year low after disappointing drilling news from the Falkland Islands'. Crash!
But when they score… Oh when they score, watch the share price shoot up, up and away… Bang! This is definitely where the action is. And besides, I've got to start somewhere (having taken over this portfolio from its previous Dumb Investor, my bro, I've sold stuff, but not been brave enough to buy yet) or Citywire will strip me of this column.
My portfolio on Monday: Click to enlarge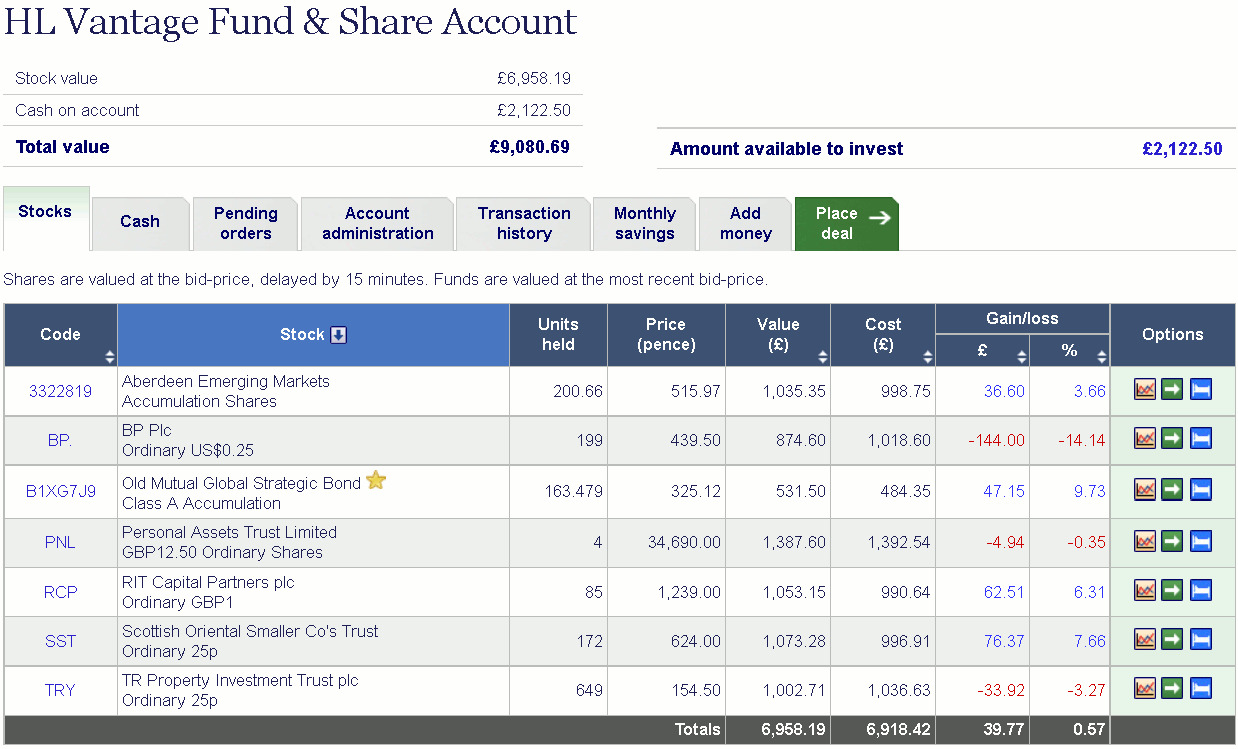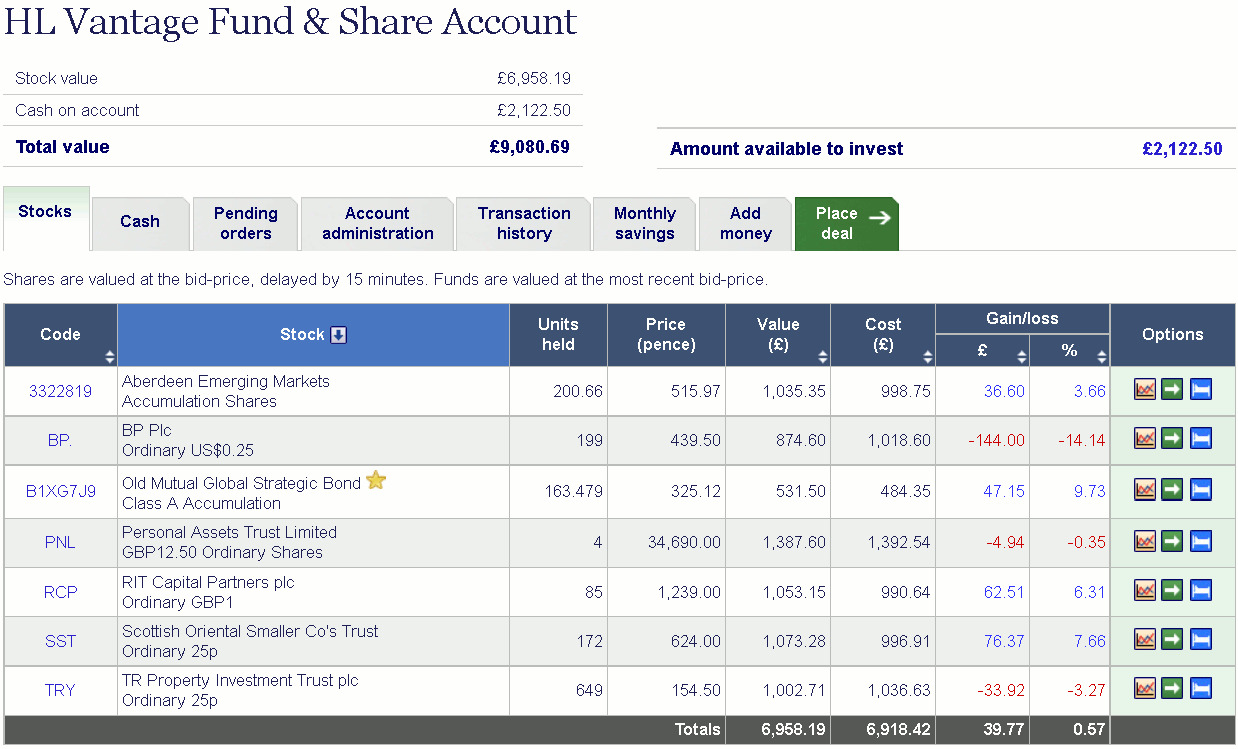 The problem is though, the companies are force-field protected: they are shielded by a barrier of impenetrable jargon, which presumably only the chief executive, experts on drilling/mining whatever, and super-specialist, investors understand. Not the rest of us.
So which ones are set to bang and which to crash?
I'm thinking maybe North Sea companies could be the place to start as they are set for 'M&A'/'consolidation'. But beyond that, despite extensive research/Googling, I'm struggling to nail it down. So please, readers, I need recommendations on investable companies in this area. I only want one. Promise I won't be stupid or act rashly – I'll do my own research if I can just narrow it all down a bit to start with. Trust me.
News sponsored by:
The Citywire Guide to Investment Trusts
In this guide to investment trusts, produced in association with Aberdeen Asset Management, we spoke to many of the leading experts in the field to find out more.
Today's articles
Tools from Citywire Money
Weekly email from The Lolly
Get simple, easy ways to make more from your money. Just enter your email address below
An error occured while subscribing your email. Please try again later.
Thank you for registering for your weekly newsletter from The Lolly.
Keep an eye out for us in your inbox, and please add noreply@emails.citywire.co.uk to your safe senders list so we don't get junked.