Citywire printed articles sponsored by:


View the article online at http://citywire.co.uk/money/article/a701111
Did my banker just tell me the truth about GDP?
Top UK fund manager Richard Buxton believes the economy could be growing much faster than official data suggests.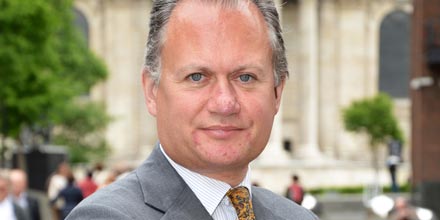 Richard Buxton, Schroders' head of UK equities who quit to join Old Mutual Global Investors this year, has good reason to believe the UK economy is doing better than government statistics show.
Speaking at the launch of his Old Mutual UK Alpha fund, Buxton predicted the FTSE 100 could surpass its previous dotcom high of 7,000 and reach 7,300 next year. However, there was scope for trouble along the way, he said.
Underlying his current thinking Buxton revealed an illuminating conversation he had with a senior retail banker contact recently.
Buxton said the banker, whose job gives him an insight into the spending patterns of millions of customers, told him 'we're [the economy] growing at 2-2.5% with no loan growth'.
This impressed Buxton because the same person told him in 2011 that the economy was flat but not getting worse when that year the Office for National Statistics said growth in gross domestic product (GDP) slowed in the second and third quarters and contracted by 0.4% in the fourth quarter.
Like many observers, Buxton dismisses ONS data, his scepticism fuelled in part by other data in 2011 pointing to a more positive economy, and the tendency for the statisticians to amend their figures.
The Citywire A-rated fund manager highlighted a chart to show measures of employment and hours worked improving in 2011 while, according to the ONS, GDP languished. In reality he believes GDP was growing faster in tandem with the employment data.
'I have stopped believing the GDP figures that the ONS produces,' he said. 'They get so consistently revised later that I think they are materially misleading. [UK] GDP is stronger than the statisticians say.' 
Last month ONS revised its estimate for GDP growth in the second quarter of this year to 0.7% from 0.6%. This week the OECD upped its UK forecast to 1.5% from 0.8% amid a series of purchasing manager surveys and other data indicating an accelerating economy.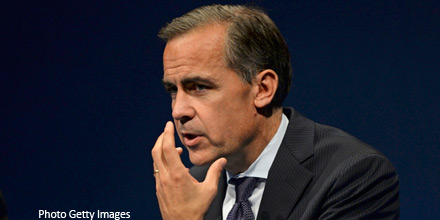 The weak ONS figures have enabled the Bank of England's new governor Mark Carney (pictured) to give 'forward guidance' that interest rates will be low for as much as three more years.
The significance of Buxton's banker anecdote, however, is that the City is increasingly doubtful that Carney can maintain this policy in the face of a strengthening economy. Today government bonds fell and the pound rose as the market interpreted a lack of commentary accompanying the Bank of England's decision to keep rates at 0.5% as a sign that its monetary policy committee is split over the dangers of leaving interest rates too low, too long.
Despite this, Buxton thinks Carney is right. 'There may be fears of too much stimulus from time to time in the next few years. But Carney gets it. We are far too leveraged to short-term interest rates,' he said, referring to the high level of mortgage debt in the UK.
Buxton hoped that government bond yields, which rise as bond prices fall and are used as a predictor of official interest rates, would steadily reach 3% as part of the economy's natural healing process.
However, today 10-year gilt yields have jumped just above that point, raising the prospect they may go further. Buxton's fear is if gilt yields double to 6% as that would kill off the recovery and devastate debt-laden consumers.
He claimed every 0.25% rise in mortgage rates meant a 1.5% reduction in discretionary consumer spending.
Although Buxton sees a variety of short-term risks – higher bond yields; the Federal Reserve's intention of scaling back its stimulus of the US economy; renewed eurozone tensions; the crisis in Syria; and slowing Chinese growth all got a mention – he sticks to the assessment he made last year that 'we are in the foothills of a new bull market'.
He thinks the FTSE 100 could finally exceed the 2000 peak of 7,000 it nearly regained in May this year.
He remains keen on banks and stocks like housebuilders that will continue to do well in the strengthening recovery.
Over the five years before Buxton left Schroders in March he grew the money of investors in his UK Alpha fund by 56.6%. Although he hasn't managed Schroder UK Alpha Plus for six months, over 10 years the fund lies near the top of the UK All Companies sector with a 218% return.
More about this:
Look up the funds
Look up the fund managers
More from us
Archive
Today's articles
Tools from Citywire Money
Weekly email from The Lolly
Get simple, easy ways to make more from your money. Just enter your email address below
An error occured while subscribing your email. Please try again later.
Thank you for registering for your weekly newsletter from The Lolly.
Keep an eye out for us in your inbox, and please add noreply@emails.citywire.co.uk to your safe senders list so we don't get junked.