View the article online at http://citywire.co.uk/money/article/a891916
eBay sellers and Airbnb landlords get £1,000 tax breaks
Two tax-breaks for 'micro-entrepreneurs' flogging stuff online allowed the chancellor to proclaim his digital credentials.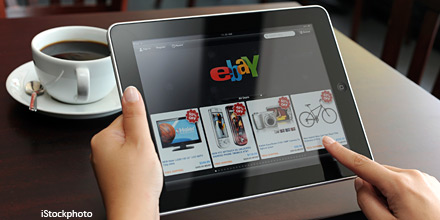 The government has announced a tax break for 'micro-entrepreneurs' using websites like eBay and Etsy to make money from the sharing economy.
Those who sell online will no longer have to pay any tax on the first £1,000 they earn and will not be required to fill out any forms up to this amount.
Osborne said people who make money from their homes would also benefit from a separate £1,000 allowance, alluding to the growing use of Airbnb, the holiday rental website valued at $24 billion last year. 
However, the rent a room scheme already allows homeowners to earn £4,250 tax-free from both long and short-term rentals and the allowance increases to £7,500 next month.
Those who want to rent out their driveway as a parking space, for example, would be able to make use of the new £1,000 allowance.
According to Osborne, half a million people will benefit from the introduction of the two allowances.
'We're going to help the new world of micro-entrepreneurs who sell services online or rent out their homes through the internet,' he said. 'Our tax system should be helping these people so I'm introducing two new tax-free allowances worth £1,000 a year, for both trading and property income.
'There will be no forms to fill in, no tax to pay – it's a tax break for the digital age and at least half a million people will benefit,' Osborne added.
The government said the forms and tax calculations involved in renting our property or selling online were 'daunting'.
'To help make the tax position more certain and simple for these individuals, from April 2017 the Budget introduces two new allowances for property and trading income.
'Individuals with property income or trading income below the level of allowance will no longer need to declare or pay tax on that income. Those with relevant incomes above £1,000 can benefit by simply deducting the allowance instead of calculating their exact expenses,' it said. 
News sponsored by:
Understanding the value in commodity investing
Here at BlackRock, we help investors make more out of commodities with a range of innovative, flexible and resilient investment strategies.
New Economies - Frontiers and Latam Exciting markets, unrealised investment opportunities
From Brazil and Mexico, to Vietnam and Nigeria, the rapidly developing economies of Latin American and frontier markets, which are some of the smaller, less developed economies in the world, provides investors with a wealth of potential opportunities. Discover why BlackRock's investment trust range is well placed to help you make more of these exciting regions.
The Citywire Guide to Investment Trusts
In this guide to investment trusts, produced in association with Aberdeen Asset Management, we spoke to many of the leading experts in the field to find out more.
More about this:
Archive
Today's articles
Tools from Citywire Money
Weekly email from The Lolly
Get simple, easy ways to make more from your money. Just enter your email address below
An error occured while subscribing your email. Please try again later.
Thank you for registering for your weekly newsletter from The Lolly.
Keep an eye out for us in your inbox, and please add noreply@emails.citywire.co.uk to your safe senders list so we don't get junked.