View the article online at http://citywire.co.uk/money/article/a454271
Government to give people early access to their pension cash
A leading pension expert has said the government will shortly announce a measure giving people early access to their retirement savings. Inevitably there will be strings attached.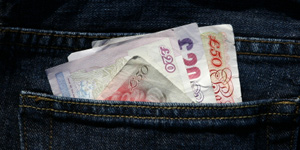 A leading pension expert has said the government will shortly announce a measure giving people early access to their retirement savings. Inevitably there will be strings attached.
Change aimed at encouraging savers
Adrian Boulding, the head of pension strategy at Legal & General, the insurer, has revealed plans by the Treasury to allow individuals to withdraw money from their pension plans before they retire.
Boulding, who has advised the government on a number of retirement reforms, told a pensions industry conference yesterday that an announcement would be made in the next few weeks.
According to Boulding, the plan is to give pension savers early access to the tax-free cash lump sum they withdraw from their pension fund when they retire. Currently, up to 25% of a pension plan can be withdrawn as people retire from age 55 onwards. The rest of the money has to be used to provide an income in retirement.
Don't spend it on a holiday
However, there will be restrictions as to what people can spend the money on.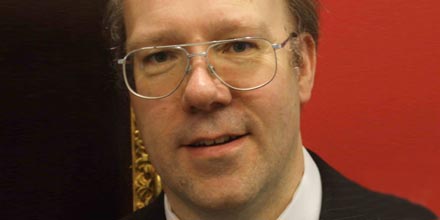 Boulding expected the change to be made in a 'very simple way.' 'It would use the tax-free cash lump sum. All that is required is to change references in the legislation from at retirement to pre-retirement,' he said.
He added: 'I understand they would also restrict it in terms of what you can take money out for; educating children, housing and health care.'
Is this a good idea?
Do you think this is a good idea? For a personal take on what the government is planning read Max describe how 'I cashed out of my pension at 28 - and now regret it'
Enabling early access to pensions cash has been an objective for some time of pensions minister Steve Webb. He told the Liberal Democrat conference in the autumn that the reform would make it more attractive to people to save into a pension.
However, while some experts welcome the proposed flexibility, others fear that it could further complicate retirement planning, an area that many people already find difficult to understand.
Speaking at the Tax Incentivised Savings Association conference, Boulding said that the Treasury wanted the measure to be tightly controlled, due to its potential economic impact. 'Essentially there's a big wedge of pension money that would seriously stimulate the economy and the Treasury would want to rein that in,' he said.
Pensions expert Dr Ros Altmann said: 'I believe they are going to try to do something on early access – but it will not be for the whole pension, only the equivalent of tax-free cash perhaps and only for specified use. Although I hope that condition may be dropped.'
News sponsored by:
Greater Europe and Emerging Europe A comprehensive approach to investing in Europe
Making the most out of Europe's potential means seeing things differently. Learn more about how BlackRock's focused approach to investing in Europe helps investors unlock the continent's vast potential.
The Citywire Guide to Investment Trusts
In this guide to investment trusts, produced in association with Aberdeen Asset Management, we spoke to many of the leading experts in the field to find out more.
More about this:
More from us
Archive
Today's articles
Tools from Citywire Money
Weekly email from The Lolly
Get simple, easy ways to make more from your money. Just enter your email address below
An error occured while subscribing your email. Please try again later.
Thank you for registering for your weekly newsletter from The Lolly.
Keep an eye out for us in your inbox, and please add noreply@emails.citywire.co.uk to your safe senders list so we don't get junked.