Citywire printed articles sponsored by:


View the article online at http://citywire.co.uk/money/article/a707651
Help to Buy mortgage rates expected to drop
Borrowing under the Help to Buy scheme could cost up to 6% but as a trade off it could be easier to get a mortgage.
by Michelle McGagh on Oct 08, 2013 at 10:39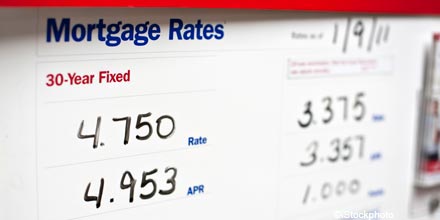 Would-be homeowners hoping to take advantage of the government's mortgage guarantee should wait before jumping into the scheme as experts predict rates will fall.
Under the second stage of Help to Buy, the government will guarantee 15% of a mortgage for a borrower with a 5% deposit on a property valued up to £600,000.
Help to Buy 2 was set to start in January 2014, but the prime minister announced last week that he was fast-forwarding the scheme. Reports that guaranteed mortgages could be taken out now but borrowers would not be able to complete on a property until January have turned out to be false.
David Hollingworth of mortgage brokers London & County said that borrowers would be able to apply for loans and complete on a house as normal.
He said the confusion stems from the fact that the government will not guarantee the mortgages until January, but that does not prevent lenders from loaning the money now.
'The guarantee won't be made available until January but lenders have been told they can get the business on their books now,' he said. 'The guarantee will be applied to business that has already been written.'
Cost of borrowing
The main interest is around what rates will be offered on the loans. As the borrower will be taking out a 95% loan-to-value mortgage they can expect to pay a higher mortgage rate and fees than someone with a bigger deposit.
Halifax was the first out of the blocks this morning, offering 5.19% on its Help to Buy mortgages but that is only fixed for two years.
Hollingworth expected rates of between 5% and 6% from lenders as 'open market rates [for 95% mortgage that are available currently] are as low as 5.39% - which is offered by Leeds building society fixed for five years'.
'I hope they will be nearer 5% and I don't think they will go beyond 6%,' he said.
Hollingworth also expected rates to come down as more lenders joined the Help to Buy scheme.
Henry Knight of Springtide Capital mortgage brokers said he expected the rates offered on 95% mortgages to drop in February or March as a greater number of lenders start to take part, increasing competition.
'What we will see is the initial costs reduced over a period of time,' said Knight. 'The first rates will not be attractive but as other lenders come in to play there will be more competition…Around February or March time we will see better rates.'
The rates offered by the lenders will not just hinge on competition but also on the fee charged by the government for taking part in the scheme. It is speculated that the government will charge lenders 0.9% of the loan for the guarantee but the higher the fee, the higher the cost to borrowers.
Many lenders who want to join the scheme will have to launch 95% mortgages, including Halifax, which has said it will be taking part and will be launching a mortgage soon, as has Natwest.
Lenders offering 95% loans have to hold more capital as the loans are riskier, but Hollingworth said the scheme could relax the capital rules in order for more lenders to participate.
'We need to see whether there will be relief on capital for those offering 95% loans,' he said. 'If the lenders are paying a fee to participate they will want a trade off.'
If capital rules are relaxed, this would be good news for borrowers as lower capital costs will mean lower borrowing costs.
Currently all of the Lloyds brands, which includes Halifax and Bank of Scotland, have signed up along with RBS and Natwest. Other high street giants, such as Santander, HSBC and Barclays, have not yet signalled their intentions to join.
How it will work
Help to Buy 2 can be used by first-time buyers and home movers to buy new build or existing properties but the borrower will not have to have any interaction with the government.
The guarantee the government is offering is an agreement between the lender and the state, not the borrower and the state, so mortgage applications will not be any different.
Hollingworth said there would probably be the inclusion of a question confirming you do not own any other property when taking out a mortgage as Help to Buy cannot be used to buy second properties.
All 95% mortgage applications for banks and building societies that join the scheme will be backed by the government guarantee.
Knight predicted that one benefit of Help to Buy could be less stringent mortgage criteria that would allow more people to take out loans.
'The interesting thing that is unknown is whether the guarantee will enable lenders to relax criteria and credit scoring,' he said. 'What we have seen with the 90% deals pre-Help to Buy is that while they are available they have been difficult for people to qualify for and the smallest thing was ruling out.
'My gut reaction is that the government will enable the lenders to be slightly less onerous and allow them to be more flexible.'
Sponsored By:
Weekly email from The Lolly
Get simple, easy ways to make more from your money. Just enter your email address below
An error occured while subscribing your email. Please try again later.
Thank you for registering for your weekly newsletter from The Lolly.
Keep an eye out for us in your inbox, and please add noreply@emails.citywire.co.uk to your safe senders list so we don't get junked.
Latest from The Lolly