Citywire printed articles sponsored by:


View the article online at http://citywire.co.uk/money/article/a770672
How to position your portfolio for an interest rate rise
With most experts predicting an interest rate rise late this year or early next, here's how fund managers are preparing their portfolios.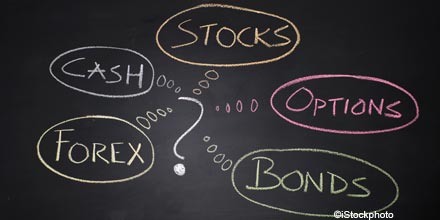 Fund managers are positioning their portfolios for a rise in interest rates, with most experts predicting a hike late this year or early next.
The Bank of England this month kept rates on hold at their record low of 0.5% for the 66th consecutive month. But minutes from August's meeting of the Bank's monetary policy committee (MPC) meeting show that, for the first time in over three years, members were not unanimous in voting to keep rates on hold.
MPC members Martin Weale and Ian McCafferty last month voted for a rise, although we won't know for another fortnight how members were split in voting to keep rates on hold this month.
With the UK economy performing strongly, for most analysts the question about a hike is only one of timing. Despite the general election next year, the potential shock from a 'yes' vote in the Scottish independence referendum, and wages that stubbornly refuse to follow the rest of the economy's growth trajectory, most are still betting on a hike early next year at the latest.
Fund managers are shifting their portfolios accordingly, moving to those areas they fell are best placed to weather a rise in rates.
Higher interest rates are generally bad for both bonds and shares. Bonds are worth less because lenders can obtain higher rates. Shares are marked down because companies' future earnings are discounted at higher rates.
Companies with high borrowing costs will suffer, such as many in the basic materials, energy, utilities, property development and industrials sectors.
Nevertheless, there are some asset classes that are being tipped by fund managers to perform well even as interest rates rise.
Shares: growth stocks or blue chips?
Caspar Rock, chief investment officer at Architas, expects large companies to outperform both small and medium-sized firms in an environment of rising interest rates, and has been adjusting his exposure to UK shares accordingly.
'While there may be no obvious reason for it, "large cap" stocks have historically tended to outperform both small and "mid caps" at the beginning of a rising rate cycle,' he said.
'In an environment of economic growth it is worthwhile considering whether to increase your allocation to both cyclical and financial stocks.'
Citywire A-rated Guy Stern, who heads the team running the giant Standard Life Investments Global Absolute Return Strategies fund, said that investors should question why the Bank was set to tighten policy.
'For example, the central bank might be worried about an unexpected inflation shock or wish to protect sterling from geopolitical risks,' he said.
'More likely, of course, a rate increase reflects the strength of the UK economy, so that wage pressures are starting to build. In that case, investors should look for growth assets to take advantage of improved top line sales, better capacity utilisation or improved demand/supply dynamics.'
Consumer-orientated UK shares should benefit from an improving economic background, he said.
Bonds to back as rates rise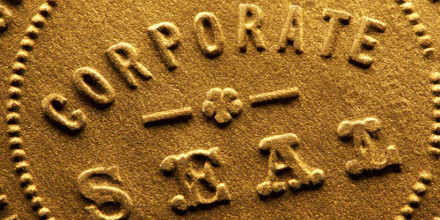 Alan Borrows, co-manager of the Seneca Diversified Income fund, is shifting his fixed income exposure towards short duration bonds. Duration is a measure of bonds' exposure to interest rate movements, with shorter duration bonds less affected.
'We have had the view for some time that value in bond markets is difficult to find, therefore, where fixed interest exposure is held, it has been tilted towards short duration bond funds in an attempt to reduce interest rate risk,' he said.
Rock meanwhile said he liked floating rate bonds. Some of the Architas funds in the TwentyFour Income (TFIF ) investment trust, one of the few funds to specialise in this area.
As their name implies, these bonds pay a floating, rather than a fixed rate of interest. They are often linked to quarterly changes in an inter-bank lending index such as Libor.
'In the current environment of low interest rates that are poised to rise, their rerating facility is an advantage, and they offer good diversification potential versus high yield,' said Rock. 'They do tend to offer lower yields than corporate debt but, with corporate bond yields currently at depressed levels, they are attractive on a relative basis.'
Talib Sheikh, manager of JPM Multi-Asset Income , said he liked fixed income allocations that had little sensitivity to rising rates, such as US mortgage-backed securities, for their attractive yield and diversification benefits.
'This is in addition to very strong performance from this asset class over the past three years – a result of the increasing confidence in the US housing market,' he said.
And don't forget property!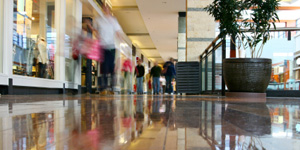 Commercial property is an obvious beneficiary of improving rental yields.
Borrows said his firm had participated in new fund launches in the real estate investment trust space, as well as purchasing existing trusts in the secondary market.
Holdings include Tritax Big Box (BBOXT), GCP Student Living (DIGS), Redefine International (RDI), LondonMetric (LMPL) and Assura Group (AGRP).
More about this:
Look up the funds
Look up the shares
Look up the investment trusts
Look up the fund managers
More from us
Archive
Weekly email from The Lolly
Get simple, easy ways to make more from your money. Just enter your email address below
An error occured while subscribing your email. Please try again later.
Thank you for registering for your weekly newsletter from The Lolly.
Keep an eye out for us in your inbox, and please add noreply@emails.citywire.co.uk to your safe senders list so we don't get junked.