Citywire printed articles sponsored by:


View the article online at http://citywire.co.uk/money/article/a689575
In negative equity? You can still move your mortgage
Lloyds and Nationwide allow customers in negative equity to move home, and other lenders may be able to help you find a decent mortgage rate.
by Michelle McGagh on Jul 05, 2013 at 08:24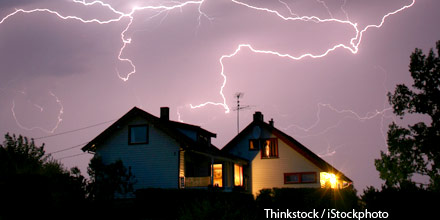 As many as half a million homeowners could be in negative equity, but all is not lost if your property is now worth less than your mortgage.
Despite reports of rising house prices in some parts of the country, many homeowners have seen their property values fall below the value of their mortgage, leaving them in negative equity.
Between 160,000 (1.6% of mortgages) and 630,000 (6.1% of mortgages) share this plight, according to the last update from the financial regulator, the Financial Conduct Authority (FCA).
Although the numbers are significant, the regulator said the number of people suffering negative equity since the 2007 crash is fewer than after the property crash of the 1990s when 10.5% of mortgaged households were affected.
'In the 1990s, negative equity was concentrated primarily in the southern regions of the UK,' said the regulator. 'This time around, the recession has hit the northern regions hardest and, as a result, negative equity is more concentrated in the North.'
Negative equity mortgages
This is little comfort to those currently trapped in negative equity. Between 2007 and 2009 the average house prices fell around 20% wiping thousands off property values and leaving households with debt burdens they cannot clear.
For many in negative equity, the best option is to wait until house prices start to rise and your mortgage and property price even out.
But what if you have to move? You may have to find the money not only to pay off the negative equity on your mortgage but also fund a new deposit.
But if you're lucky enough to have your mortgage with either Nationwide or Lloyds, there is another option. Both banks offer a negative equity mortgage that will allow you to move house and take the money you owe on your old mortgage with you.
Nationwide offers a negative equity mortgage to its existing borrowers. It allows buyers to borrow up to 95% of the value of their new home plus take the remaining negative equity from their old home with them.
For example, if you own a property that is now worth £100,000 but you owe £110,000 on it and you need to move to a property costing £120,000, you would need to find £6,000 as a 5% deposit on the new property, meaning you borrow £114,000 plus the £10,000 you owe on the old property.
Your total loan would be £124,000 so you are still in negative equity. But you'll be in a property that is more suitable and that you can hopefully stay in.
Pricey
Considering the historically low interest rates being enjoyed at the moment, the negative equity mortgage isn't cheap. Nationwide offers a three year fixed rate at 6.04% and a five year fixed rate at 6.49%, while both mortgages have a £99 booking fee.
A spokeswoman for Nationwide said the mortgage was 'aimed at helping existing customer in negative equity to move home' but that the number of people who were using the mortgage remained in 'single digit figures'.
David Hollingworth of independent mortgage broker London & Country said that this option was good for the lender, which does not have to worry about a borrower defaulting on a loan, and the borrower who, although is still in negative equity, actually has a lower loan-to-value (LTV).
The LTV on the £110,000 property would be 110%, while the LTV on the £120,000 property would be 103%.
Lloyds offers help to homeowners in negative equity through its Equity Support Scheme. It offers existing Lloyds TSB, Halifax and Cheltenham & Gloucester borrowers a new mortgage to allow them to move, but not to increase their borrowing.
If a property is worth £110,000 but the mortgage is £130,000 then under the scheme the owner could purchase a new home of £120,000 and keep their mortgage at £130,000. However, they would still have to fund the £10,000 difference between the house prices from their own savings.
Hollingworth said negative equity mortgages are not for everyone as some degree of saving is required.
'What you have to remember is that you have to put a deposit down – you will need new money, they are not letting you take your current mortgage and then take more money on top,' he said.
'You are still going to need cash to cover the deposit and the other costs of buying, such as stamp duty and fees. These mortgages will not necessarily work for everyone.'
Other lenders
If you don't have your mortgage with Nationwide or Lloyds and are in negative equity, don't worry. Lenders typically 'have something in the locker if necessary' in order to help out their customers, said Hollingworth.
Even if your lender doesn't offer specific help for moving, they may be able to port a mortgage to a new property so it is worth checking with the bank or building society just what help is available. For people in negative equity who are coming to the end of a fixed term mortgage, most lenders won't leave you languishing on the standard variable rate (SVR); they should be able to offer you a new mortgage to move on to.
Coventry Building Society said it never leaves negative equity customers sitting on the SVR and can always offer them a new product.
'We will move people to another product under all circumstances. We would not keep them on the SVR and would allow them to transfer,' said a spokewoman.
'We don't have a negative equity product but they could switch to any other mortgage, fixed or tracker.
'It is worth asking your lender to see what they can do because it is in our interest to make sure your mortgage payment are affordable.'
Renting it out
If you have to move but cannot get round the negative equity conundrum, then you could consider renting out your property, although this will all depend on how lenient your lender is.
Hollingworth said negative equity was playing a part in people becoming 'accidental landlords'.
'If you are going to let your property you need consent from your lender,' he said. 
'They may give it to you especially if you are moving location because of your job. But obviously if they do not give consent then you cannot let it out.'
If the lender does refuse your request to let your property Hollingworth said it was unlikely that it would allow you move to a buy-to-let mortgage as they typically require a large deposit.
Remember, if your house is worth less than before but you can avoid moving, then negative equity should not be too much of a problem.
'Most people in negative equity will stay where they are as long as the mortgage is affordable,' said Hollingworth. 'Property prices are a background concern, it is only when you are forced to crystallise your losses that it becomes a bigger problem.'
Sponsored By:
Weekly email from The Lolly
Get simple, easy ways to make more from your money. Just enter your email address below
An error occured while subscribing your email. Please try again later.
Thank you for registering for your weekly newsletter from The Lolly.
Keep an eye out for us in your inbox, and please add noreply@emails.citywire.co.uk to your safe senders list so we don't get junked.
Latest from The Lolly