View the article online at http://citywire.co.uk/money/article/a462297
Investing in Wine: shrewd move or act of folly?
Just as diners seek to set off their meals with a good claret, thirsty investors can put fine wine into their portfolios in the hope that it will beat gold like last year. But, apart from adding an exotic flavour, is fine wine really good for investing?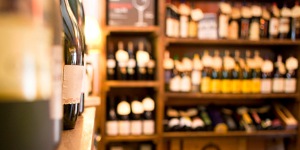 Just as diners seek to set off their meals with a good claret, thirsty investors can put fine wine into their portfolios in the hope that it will beat gold like last year. But, apart from adding an exotic flavour, is wine really good for investing?
Demand from Asia
This demand, which comes amid efforts to safeguard against inflation and the rising purchasing power of fast-growing Asian economies, sent the Liv-ex Fine Wine 50 Index – a gauge of the top five Bordeaux brands across ten different vintages – up almost 60% in 2010.
A broader measure and the industry benchmark, the Liv-ex Fine Wine 100 Index, rose 40.5% over the year.
Yet economists from the International Monetary Fund recently warned that although fine wine can be considered as an 'investable asset,' its behaviour is not significantly different from that of crude oil, and may actually 'fail to enhance portfolio diversification.' In other words it will go up and down in price just as much as oil and will do so at the same time. Canny investors prefer alternative investments to behave differently from their mainstream assets.
So is fine wine really an alternative asset class that can reduce an investor's risk exposure, or is it just another volatile commodity? And how sustainable is the demand for it?
Taking a long-term view
You can invest in fine wine from Bordeaux in a number of different ways: from purchasing bottles via a merchant or auction house; to buying a unit of an investment fund that will acquire and trade for you; to putting money into a winery.
In addition, you can buy wine en primeur – whereby the alcohol is purchased early while a vintage is still in a barrel, offering the opportunity to invest in a wine before it is bottled.
The UK-based Bordeaux Wine Investments is a merchant that procures wines wine for its clients, and can also store and sell for them. Robert Lench, managing director, said many of its clients simply like to enjoy wine and wish to build a cellar.
'We have a lot of clients who buy an even number of cases of wine, on the basis of selling half and retaining half – and the half they sell... will have paid for the half they drink,' he told Citywire, adding that a 'long-term' view can provide very good returns.
Lench acknowledged that a dramatic rise in prices of wines over the last three years, driven by buyers flush with new wealth in the Far East, had distorted the market. He did not know how long the 'China effect' to generate investment returns would be maintained.
According to Marc Duschenes, chief executive of investment manager Braemar Group, which is backing a UK vineyard in a bid to raise £4 million, Asian markets are consuming 'extraordinary' amounts of very fine Bordeaux.
'Just like you and I go to a dinner party, and we turn up with a bottle of wine or a bottle of champagne; the glitterati in the Indian, Japanese, Chinese markets – they're turning up with a bottle of £500 Chateaux Laffite,' he said.
News sponsored by:
Greater Europe and Emerging Europe A comprehensive approach to investing in Europe
Making the most out of Europe's potential means seeing things differently. Learn more about how BlackRock's focused approach to investing in Europe helps investors unlock the continent's vast potential.
The Citywire Guide to Investment Trusts
In this guide to investment trusts, produced in association with Aberdeen Asset Management, we spoke to many of the leading experts in the field to find out more.
More about this:
More from us
Archive
Today's articles
Tools from Citywire Money
Weekly email from The Lolly
Get simple, easy ways to make more from your money. Just enter your email address below
An error occured while subscribing your email. Please try again later.
Thank you for registering for your weekly newsletter from The Lolly.
Keep an eye out for us in your inbox, and please add noreply@emails.citywire.co.uk to your safe senders list so we don't get junked.