View the article online at http://citywire.co.uk/money/article/a847975
Investment Trust Watch: mining & emerging markets turn corner
Have we reached a turning point for emerging markets and mining investment trusts? Shares in these battered funds bounced back this week.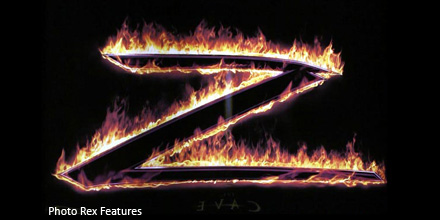 Have we reached a turning point for emerging markets and mining investment trusts? Shares in these battered funds bounced back this week amid growing calls for investors not to be too negative about the impact of China's transition to a consumer economy and its impact on commodity markets.
Having flagged up BlackRock World Mining's 10% yield and lowly share price last week, it was remarkable to see the stock (BRWM ) leap 15% or 31p to 233p since last Friday. Sister fund Blackrock Commodities Income (BRCI ) jumped 14%.
New City Investment Managers will have been pleased to see their New City Energy (NCE ), City Natural Resources High Yield (CYN ) and Geiger Counter (GCL ) trusts recoup between 8% and 10% of this year's losses.
A week is too short a period from which to draw conclusions, of course, but there are signs of a corner being turned.
Seeds of next mining 'boom'
Glencore (GLEN), the distressed mining giant, announced it was mothballing two of its zinc mines and its chief executive Ivan Glasenberg appealed to his peers to cut production further. Both will have been music to the ears of Evy Hambro at BlackRock and Ian Francis at New City who have said the mining sector will start to normalise when output is brought in line with demand for raw materials.
Backing this up the GFMS Base Metals Review from Thomson Reuters issued some positive forecasts ahead of the big LME mining shindig in London next week. It expected nickel and copper prices by 9% and 4% in the year ahead, with the latter experiencing 'significant growth' towards the end of 2016. Aluminium, lead and zinc were set to continue to disappoint, however, it said.
It concluded: 'while sentiment remains firmly negative, we are sowing the seeds for the next mining boom, as supply, once again, falls out of sync with global demand growth, albeit at a slower pace this time around.
'We look forward to substantial price hikes in the medium term, but as for 2016, it will be a largely muted affair, as the rebalancing continues.'
Muted or not these are encouraging words and make the double digit discounts on the New City trusts look interesting. Shares in the BlackRock trusts have stuck closer to underlying net asset value with BRWM on a 9% discount and BRCI on a discount of under 1% to net asset value.
Templeton sallies forth
There was a similar spike in emerging markets funds with Templeton Emerging Markets (TEM ) enjoying a good start to life under Carlos Hardenberg with an 8.5% rise in the share price. The shares have fallen 19.5% this year.
Other laggards showed signs of life with BlackRock Emerging Europe (BEEP ), BlackRock Latin American (BRLA ), JPMorgan Brazil (JPB ), Aberdeen New Dawn (ABD ), Aberdeen Latin American Income (ALAI ) rising between 6% and nearly 10% over the week.
While it is right to be a bit cautious towards investment banks making big market calls, Morgan Stanley's proclamation this week that the sell-off in emerging markets had been excessive found an echo in commentary from Standard Life Investments.
Jeremy Lawson, the firm's chief economist, said in a quarterly review of markets that moderate growth in the global economy next year would continue to support modest corporate earnings growth outside the energy and materials sectors.
'Our view remains that a widespread or systemic emerging market financial crisis is unlikely, but the pressure on a number of large developing economies will not disappear quickly,' he added.
Lawson concluded: 'At the epicentre of the crisis, in China, a hard landing is not our central scenario as we expect extra fiscal stimulus, but the transition to a new growth model will remain bumpy and unfriendly for commodity producers.'
So not time to fill your boots but perhaps time to take some considered long-term positions. As Ben Preston of Orbis Investments put it.
'Our research concludes that emerging markets (EM) are currently providing fertile ground for long-term investors: not just despite being deeply out of favour, but perhaps even because of it.'
Turning to our tables
With that in mind, it's interesting to see JPMorgan Global Emerging Markets Income (JEMI ) enter into our list of 'cheap' trusts this week. Shares in the £270 million trust run by Richard Titherhington and Omar Negyal have fallen from a 5% premium above their net asset value (NAV) since the end of August to a 5% discount below NAV. This gives it a Z-score of -2.2.
Just to recap, the Z-scores in the two tables below indicate whether a trust is trading outside its normal range. A Z-score of -2 or below is regarded as getting 'cheap' while a score of 2 more is 'expensive'.
| 'Cheap' trusts | Share price premium (- discount) to NAV % | 12-month average premium (- discount) % | Z-score |
| --- | --- | --- | --- |
| Duet Real Estate Finance (DREF ) | -22.0 | -6.5 | -4.0 |
| Gabelli Value Plus (GVP ) | -3.7 | 4.2 | -2.9 |
| International Public Partnerships (INPP ) | 2.4 | 8.6 | -2.7 |
| Nimrod Sea Assets (NSA) | -25.9 | 3.1 | -2.5 |
| Altamir Amboise SCA (ALMPEUR.Lp) | -42.3 | -33.3 | -2.5 |
| Personal Assets (PNL ) | -1.6 | 0.4 | -2.5 |
| TR Property (TRY ) | -6.2 | -1.8 | -2.5 |
| NB Private Equity (NBPE ) | -23.6 | -17.1 | -2.5 |
| Origo Partners (OPP) | -74.2 | -62.3 | -2.4 |
| Baker Steel Resources (BSRT ) | -55.2 | -38.1 | -2.2 |
| GLI Finance (GLIF ) | -0.5 | 17.9 | -2.2 |
| Carador Income Fund (CIFU ) | -7.1 | -1.8 | -2.2 |
| Mithras IT (MTH ) | -19.2 | -10.2 | -2.2 |
| JPMorgan Global Emerging Markets Income (JEMI ) | -5.6 | -0.2 | -2.2 |
| Amedeo Air Four Plus (AA4) | 3.1 | 5.9 | -2.2 |
Source: Numis Securities
The 'cheap' seats
Elsewhere, Altamir (ALMPEUR.Lp), a £271 million private equity company that invests in Apax Partners funds and is listed on the Euronext exchange, saw its discount widen to 42% below NAV.
GLI Finance (GLIF ) fell to a small discount having completely lost its premium rating. Perhaps investors are taking stock of its recent interims in which it highlighted the 'hard work' it had to do in taking the peer to peer platforms in which it invests to profitability.
Amedeo Air Plus Four Plus (AA4) saw its premium slip to just above 3%, giving it a Z-score of -2.2. The £210 million Guernsey-based fund only listed in May but recently said it planned to raise more money from shareholders before the end of the year to buy two more A380 jets which it will lease to Emirates airline. It yields 8%.
| 'Expensive' trusts | Share price premium (- discount) to NAV % | 12-month average premium (- discount) % | Z-score |
| --- | --- | --- | --- |
| ARC Capital Holdings (ARCH) | 116.7 | -28.4 | 4.0 |
| European Real Estate (ERET ) | -18.6 | -40.3 | 3.6 |
| Trinity Capital (TRC) | -14.1 | -31.4 | 3.3 |
| Sequoia Economic Infrastructure Income (SEQI ) | 8.9 | 6.5 | 3.2 |
| Aurora (ARR ) | -0.9 | -11.2 | 2.6 |
| Dexion Absolute - £ (DAB ) | -1.9 | -5.2 | 2.5 |
| Dexion Absolute - Euro (DABE ) | -3.0 | -7.8 | 2.3 |
| Reconstruction Capital II (RC2) | -33.3 | -53.7 | 2.2 |
| NewRiver Retail (NRR) | 32.5 | 22.2 | 2.1 |
| Industrial Multi Property Trust (IMPT ) | -51.1 | -71.5 | 2.1 |
| JPMorgan Mid Cap (JMF ) | -2.8 | -10.5 | 2.0 |
| BACIT (BACT ) | 7.7 | 1.1 | 2.0 |
| Aberdeen Smaller Companies High Income (ASCH ) | -11.9 | -16.2 | 1.9 |
| Montanaro European Smaller Companies (MTE ) | -5.4 | -10.7 | 1.8 |
| Qatar Investment Fund (QIF ) | -11.0 | -14.7 | 1.8 |
Source: Numis Securities
Lastly, turning to the trusts with expensive Z-scores in our second table, European Real Estate (ERET ) has seen its discount to NAV narrow significantly to under 19%.
Formerly known as Matrix European Real Estate, the trust is in wind-down mode managed by Duncan Owen, who leads the team behind Schroder Real Esate (SREI ). Last week it announced the €24 million sale of one of its retail holdings in Germany. The shares have shot up 15.7% in a month and have a Z-score of 3.6.
Similarly, Reconstruction Capital II (RC2), a small AIM-listed, Cayman Isles private equity fund investing in Romania and Bulgaria, has seen its big discount come in a lot to give it a Z-score of 2.2.
There seems to be not let-up in the momentum behind NewRiver Retail (NRRT), the real estate investment trust that boasts Neil Woodford and his former employer Invesco Perpetual as its main backers. NRR's premium has continued to rise, closing yesterday at 32% above NAV giving it a Z-score of 2.1. Investors may be enthusiastic about the ability of the company to turn around the 158 pubs it bought from Punch Tavens in August.
News sponsored by:
Greater Europe and Emerging Europe A comprehensive approach to investing in Europe
Making the most out of Europe's potential means seeing things differently. Learn more about how BlackRock's focused approach to investing in Europe helps investors unlock the continent's vast potential.
The Citywire Guide to Investment Trusts
In this guide to investment trusts, produced in association with Aberdeen Asset Management, we spoke to many of the leading experts in the field to find out more.
More about this:
Look up the shares
Look up the investment trusts
Look up the fund managers
More from us
Archive
Today's articles
Tools from Citywire Money
Weekly email from The Lolly
Get simple, easy ways to make more from your money. Just enter your email address below
An error occured while subscribing your email. Please try again later.
Thank you for registering for your weekly newsletter from The Lolly.
Keep an eye out for us in your inbox, and please add noreply@emails.citywire.co.uk to your safe senders list so we don't get junked.