Citywire printed articles sponsored by:


View the article online at http://citywire.co.uk/money/article/a663919
Investors look for signs of a coming market correction
Investors fret over the sustainability of a rally that has pushed the US Dow Jones index to a record high.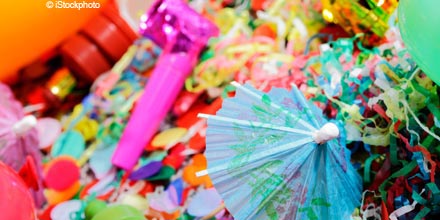 Consider stockbrokers' popularity at cocktail parties and watch the lower-brow newspaper front pages if you want to gauge how long this stock market rally can last before the widely anticipated 'correction'.
Though those clichéd signals that markets are over-hyped – party-goers seeking share tips and the FTSE on the front page of the Daily Mail – aren't quite flashing yet, investors continue to fret over the sustainability of a rally that has pushed the US Dow Jones index to a record high.
Unusual underpinning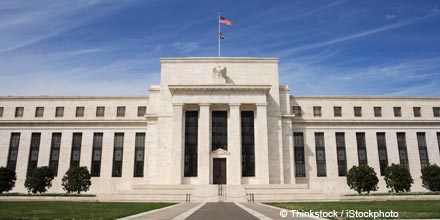 After all, this rally is built on strange foundations: the financial crisis led to huge stimulus programmes, most notably the US Federal Reserve's quantitative easing programme, which will continue to prop up markets.
This ongoing stimulus created negative real interest rates (that is, after inflation). Finance professionals say the subsequent hunt for yield is drawing not only seasoned investors out of bonds and cash and into equities, but also previously unblooded punters.
Major investment houses including BlackRock are aiming advertising campaigns at exactly these people.
'It is part of the great rotation', says Tom Elliott, global strategist at JP Morgan Asset Management. 'Many investors faced with UK 10-year gilts at 1.973% or looking at RPI at 3.3% are saying "I'm losing 2% or so in real terms". So they're being forced in order to safeguard capital values to go into higher-risk products.'
According to Matt Basi, a trader at CMC Markets, the poor returns on other assets mean 'fund managers are sitting there watching market tick up, thinking "if I want to make a return for investors this year, I have to own stocks".'
Small economic improvements
There are at least some traditional 'fundamental' reasons behind the rally. The big concerns holding back investors prior to the rally have all abated to varying degrees: China's economic hard landing, the eurozone crisis and the US fiscal cliff.
But those improvements aside, some risks are being overpowered by market exuberance. The fallout from the inconclusive Italian elections was short-lived. And even the inability of US politicians to prevent the 'sequester', ushering in $85 billion of spending cuts, hasn't fazed markets.
'Most people are still trying to actually weigh up what the impact would be on GDP and on markets,' says Basi.
But essentially, as Elliott says, 'no one is really bothered' by the GDP-sapping sequester. 'What's really important to note is you've got fundamental self-sustaining growth coming from the US,' he says, pointing to rising employment, a commitment to keep interest rates low and rising house prices.
So investors in the US – unlike those in the UK – have the luxury of both the 'push' of negative interest rates and the 'pull' of real economic growth, as Elliott puts it. For that reason, at least in the short term, US small company shares (which are more exposed to the economy) are set to outperform, he reckons.
Sponsored By:
More about this:
Archive
Today's articles
Tools from Citywire Money
Weekly email from The Lolly
Get simple, easy ways to make more from your money. Just enter your email address below
An error occured while subscribing your email. Please try again later.
Thank you for registering for your weekly newsletter from The Lolly.
Keep an eye out for us in your inbox, and please add noreply@emails.citywire.co.uk to your safe senders list so we don't get junked.