View the article online at http://citywire.co.uk/money/article/a649042
Is this the beginning of the end for PIBS?
Citywire's Income Investor columnist is wary of building societies starting to 'call in' their permanent interest-bearing shares (PIBS).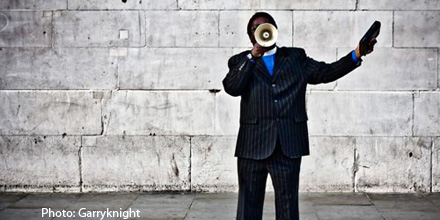 Permanent Interest-Bearing Shares (PIBS) are special shares issued by building societies that pay a fixed rate of interest, a bit like a corporate bond.
Nationwide, Yorkshire, Newcastle, Nottingham, Coventry, Leeds, Manchester and other building societies all have PIBS traded in the market with yields of 6% upwards. Like all fixed-interest securities, the market price is determined mainly by the perceived risk of default and the level of comparable yields, for example from corporate bonds and gilts. However, not all of the yield differential is down to relative strength and security – some reflects the different specific terms of the PIBS issuing prospectus.  
High yield, higher risk
As I always say: higher yield usually goes with higher risk, although you (or I) may not fully understand the nature of the risk.  There have been defaults, as well as near-defaults, such as the Bank of Ireland PIBS. So, DIY investors have to be very wary indeed. But the other risks may be more subtle.
Some PIBS are 'undated' or 'perpetual' but many have a 'call' date (like a redemption date for corporate bonds). In this case, the building societies may have the option of not calling the PIBS but instead applying 'run on' coupon terms after the call date which can replace the original fixed rate. These 'run on' terms are variable and are typically set in relation to the yield on gilts or Libor. In the current financial climate this would usually be a lower rate that the original fixed yield.
So, for PIBS with a call date, it is possible that one of two things may happen (depending on the specific conditions set out in the original loan prospectus):
the face value or 'par' may be returned to the security holder (i.e. the PIB is 'called'), or
a 'run-on' or 'step up' rate may be applied.
Thus the yields – and therefore prices – of callable PIBS and bonds might be significantly affected by whether or not the issuers choose to exercise their calls on the due dates, because with a lower on-going coupon the bond is likely to be worth much less than the 100p call price.
New rules
However, a key change likely to affect all PIBS is the new set of international bank regulatory rules being formulated as 'Basel III'.  I don't pretend to be an expert in this process (see
here
and
here
for examples of more informed comment) but, as I understand it, it has become much clearer that PIBS will not qualify as part of the required level of Tier 1 or 2 capital (I think the key reason is that these instruments are too inflexible in guaranteeing the coupon payment if the banking institution were to come under pressure).
This means that – in the current interest rate climate – the existing PIBS debt for building societies (and converted banks) will be an expensive non-essential, in terms of the regulatory capital that the institution is required to hold.
One solution for the building societies to adopt, if the run-on rate is low enough, is to fail to 'call' the loan and thereby benefit from the reduced borrowing costs. The precedent for this was set by the Principality Building Society in July 2011 by failing to call its 2016 5.375% PIBS and reducing the dividend to only 2.13%, compared with the original 5.375% coupon on the bond (the PIBS will redeemed finally in 2016).
New tactic
However, a new tactic for dealing with the problem has emerged: making a tender offer before the call date, at the market rate instead of at par. This was initiated by Yorkshire Building Society in October 2012 in relation to a number of its securities (as reported by www.fixedincomeinvestments.org.uk), closely followed by the Co-op. Most recently – as reported by Investors Chronicle – Nationwide Building Society (the biggest issuer of PIBS), has made a tender offer for the 6.025% interest-bearing shares, well in advance of the February 2013 call date, amounting to only 88p in the pound. Shareholders are under no obligation to accept Nationwide's bid, but there is a reset option on the shares which could switch the payout rate to just 1.5% above the base rate.
It is not clear whether this approach will be adopted by other building societies: it will come down to their own commercial judgement and the limitations of the issuing prospectuses. So I continue to hold a couple of PIBS with the hope that they may ultimately be called. The end may be nigh but each PIBS is different: the moral is - be careful and do your homework.
If you've enjoyed this article, why not visit DIY Income Investor's blog? The views in this article are the author's own, and do not constitute advice.
News sponsored by:
Greater Europe and Emerging Europe A comprehensive approach to investing in Europe
Making the most out of Europe's potential means seeing things differently. Learn more about how BlackRock's focused approach to investing in Europe helps investors unlock the continent's vast potential.
The Citywire Guide to Investment Trusts
In this guide to investment trusts, produced in association with Aberdeen Asset Management, we spoke to many of the leading experts in the field to find out more.
More about this:
More from us
What others are saying
Archive
Today's articles
Tools from Citywire Money
Weekly email from The Lolly
Get simple, easy ways to make more from your money. Just enter your email address below
An error occured while subscribing your email. Please try again later.
Thank you for registering for your weekly newsletter from The Lolly.
Keep an eye out for us in your inbox, and please add noreply@emails.citywire.co.uk to your safe senders list so we don't get junked.