Citywire printed articles sponsored by:


View the article online at http://citywire.co.uk/money/article/a701765
Look out Standard Life Gars, here comes Invesco
The £18 billion Standard Life Gars fund, the UK's biggest, has a new rival as Invesco Perpetual launches a fund for cautious investors.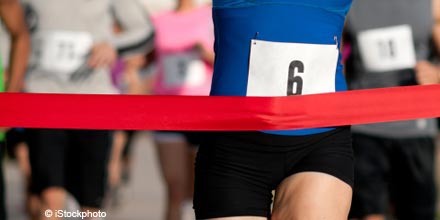 Invesco Perpetual, the investment group best known for the income funds run by Neil Woodford, has launched what it hopes will be a rival to the country's biggest fund.
Although star manager Woodford runs an industry-leading £25 billion in his Income, High Income and Edinburgh funds, the country's single biggest fund is the £18.5 billion Global Absolute Return Strategies (Gars) run by rival Standard Life Investments.
Invesco Perpetual is determined to give chase and earlier this year lured three of the Edinburgh-based Gars team to join its office in Henley on Thames and launch a challenger fund.
'Absolute return' funds have proved controversial in recent years. Although meant to protect investors' money from losses, many funds have failed to do so, sparking inquiries by City regulators.
By contrast, Gars has won many fans by offering stock market returns with less risk than investing in shares. Although few would claim to have a clear handle on everything the fund does, its long-term performance has been more than satisfactory for cautious investors, avoiding losses in each of the last five 12-month periods and generating a total return of 49% since July 2008.
It is also one of ten top absolute return funds picked by our Citywire Selection analysts.
Unveiled today the new Invesco Perpetual Global Targeted Returns fund does look and feel a lot like Gars.
Taking a leaf out of Gars' book, the Invesco Perpetual Global Targeted Returns fund will aim to deliver 5% above Libor (the inter-bank lending rate used as a proxy for cash) over three years, with half the volatility of world stock markets. Also like Gars, the new fund will take a 'multi-asset' approach, starting life with 22 different strategies employed across shares, bonds, currencies in different markets across the world.
It will invest up to 60% of investors' money in Invesco Perpetual funds to implement these ideas. This means that while the team of five is much smaller than the Gars' squad of 30 managers and analysts, it does have access to Invesco's leading lights, such as Woodford and bond fund duo Paul Causer and Paul Read.
David Millar, Invesco Perpetual's head of multi-asset investing, who made the leap from Standard Life Investments with Dave Jubb and Richard Batty, is uncomfortable the new fund may be seen as a 'me-too' launch, although he admitted: 'There is a certain alignment [between GTR and Gars] and it's a philosophy I appreciate but I don't want to compare the two.'
To ensure the fund is properly diversified it will have exposure to three asset classes with positive investment in European and US equities contrasting with a negative (or short) position in emerging markets. It also has limited holdings to corporate bonds and government bonds.  
'I'm a great believer in an unconstrained research agenda that allows you to build a diversified portfolio,' Millar said. 'For absolute return to be effective it's about targeting equity like returns for half the risk.'
Victoria Hasler, a fund analyst at stock broker Brewin Dolphin, welcomed the launch. 'I think it's a good thing they're [Invesco Perpetual] launching it because there wasn't a huge amount of competition for Gars and I think competition is healthy.'
The new fund will be available from most brokers. Minimum investment is £500 lump sum with subsequent investments of £100. Regular savings can start from £20 a month. Ongoing annual charges range from 1.6% to 0.90% depending on the share class or platform used.
More about this:
Look up the funds
Look up the fund managers
More from us
Archive
Today's articles
Tools from Citywire Money
Weekly email from The Lolly
Get simple, easy ways to make more from your money. Just enter your email address below
An error occured while subscribing your email. Please try again later.
Thank you for registering for your weekly newsletter from The Lolly.
Keep an eye out for us in your inbox, and please add noreply@emails.citywire.co.uk to your safe senders list so we don't get junked.