Citywire printed articles sponsored by:


View the article online at http://citywire.co.uk/money/article/a531501
Mortgage fraudster's appeal backfires as fine increased
Two banned mortgage advisers who appealed penalties from the Financial Services Authority have been hit with even higher fines.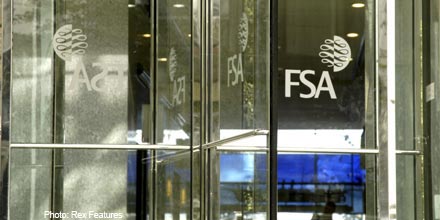 Two banned mortgage advisers who appealed penalties from the Financial Services Authority (FSA) have been hit with even higher fines after a hearing at the financial services Upper Tribunal.
Nazia Bi, who was found to have committed mortgage fraud, and Quadeem Mohammed, who assisted with the fraud, have seen their fines rise from £25,000 and £15,000 to £45,000 and £25,000 respectively.
The pair both appealed the level of the fines levied by the regulator, although they did not challenge its findings.
The initial fines had been reduced as the FSA judged they would have caused Bi and Mohammed financial hardship. Had those circumstances not applied, they would have been fined £75,000 and £25,000 respectively.
But as the tribunal examined the pair's background, it found flaws with some of the evidence given by the pair. Bi told the FSA that she was told she would be made redundant from the solicitors firm where she worked on 22 December 2009. But it later emerged Bi did not leave until May 2010, and she then began working at another legal practice as an office manager.
Mohammed's penalty was increased on the basis that he had not disclosed the existence of financial assets he shared with other family members.
'The evidence we received as to the means of Qadeem Mohammed and Nazia Bi was nowhere near verifiable enough for us to make reductions of the penalties determined above on account of financial hardship. It will now be a matter between them and the FSA as to whether they can demonstrate sufficient financial hardship to enable "time-to-pay" arrangements to be made,' the tribunal stated.
In a separate case, an FSA fine of £100,000 against insurance broker David Bedford, levied for assisting with the forgery of policy documents and the deceit of clients, has been reduced to £10,000. The decision, originally made in June 2010, was appealed on the basis that it was impossible for Bedford to pay the fine because of the financial hardship caused by the loss of his job.
According to the FSA, from 2003 Bedford increasingly placed business with an American named Wendell Clemons.  
By continuing to place business with Clemons until mid-2007 Bedford facilitated the theft by of clients' premiums worth more than £2.6 million, more than £445,000 of which was stolen in the period when Bedford knew Clemons was committing a fraud.
Clemons has since been convicted of fraud and imprisoned.
More about this:
What others are saying
Archive
Today's articles
Tools from Citywire Money
Weekly email from The Lolly
Get simple, easy ways to make more from your money. Just enter your email address below
An error occured while subscribing your email. Please try again later.
Thank you for registering for your weekly newsletter from The Lolly.
Keep an eye out for us in your inbox, and please add noreply@emails.citywire.co.uk to your safe senders list so we don't get junked.