View the article online at http://citywire.co.uk/money/article/a600231
MPs demand answers over RBS tech meltdown
The Treasury Select Committee has written to RBS and the financial regulator to find out exactly why millions of customers have been left unable to access their money for over a week.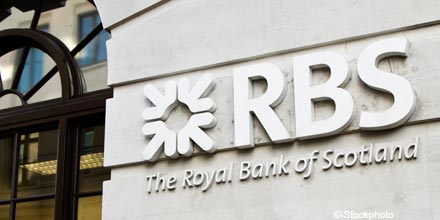 MPs are demanding answers over Royal Bank of Scotland's recent IT disaster that has left millions of RBS, NatWest and Ulster Bank customers unable to withdraw cash or make payments for over a week.
Andrew Tyrie, chairman of the Treasury Select Committee, said RBS's major IT issues – the latest in a series of computer failures to affect bank customers – are 'unacceptable'.
'We need to know exactly what went wrong and what will be done to give us confidence that similar mistakes are not repeated in the future,' he said.
'Basic bank functions are crucial in a modern economy. It is deeply concerning that they appear to have been put at risk again'.
Tyrie has written both to Stephen Hester, RBS' chief executive, and Lord Turner, chairman of the Financial Services Authority (FSA), demanding an explanation as to how the banking disaster has been allowed to happen.
Tyrie's questions include:
What caused the problem?
How many customers have been affected?
What plans does the FSA have to investigate?
What effect has this crisis had on the level of customer switching?
The Treasury Select Committee said once it has received responses it will decide what further action to take.
RBS confirmed yesterday that the major backlog of account balance updates have been fixed for the majority of RBS and NatWest customers, but warned that normal service is unlikely to fully resume for a number of days due to the 'significant stress on the system'.
Ulster Bank customers, meanwhile, are likely to continue experiencing serious problems for the remainder of the week, RBS added, apologising once again for an 'unacceptable level of service'.
The banking group has so far declined to comment on how many of its estimated 17 million account holders have been affected by the recent crisis.
For advice on what to do if you have been directly impacted by the RBS IT failure check out out article 'Q&A: your rights following the Natwest and RBS banking disaster'.
News sponsored by:
Understanding the value in commodity investing
Here at BlackRock, we help investors make more out of commodities with a range of innovative, flexible and resilient investment strategies.
New Economies - Frontiers and Latam Exciting markets, unrealised investment opportunities
From Brazil and Mexico, to Vietnam and Nigeria, the rapidly developing economies of Latin American and frontier markets, which are some of the smaller, less developed economies in the world, provides investors with a wealth of potential opportunities. Discover why BlackRock's investment trust range is well placed to help you make more of these exciting regions.
The Citywire Guide to Investment Trusts
In this guide to investment trusts, produced in association with Aberdeen Asset Management, we spoke to many of the leading experts in the field to find out more.
More about this:
More from us
What others are saying
Archive
Today's articles
Tools from Citywire Money
Weekly email from The Lolly
Get simple, easy ways to make more from your money. Just enter your email address below
An error occured while subscribing your email. Please try again later.
Thank you for registering for your weekly newsletter from The Lolly.
Keep an eye out for us in your inbox, and please add noreply@emails.citywire.co.uk to your safe senders list so we don't get junked.