View the article online at http://citywire.co.uk/money/article/a605814
Olympics: 'what fresh hell is this?'
London's Olympic preparations – and British attitudes – have been pilloried by the international press.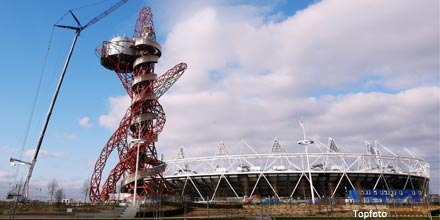 'Whinging, as Britons call the persistent low-grade grousing that is their default response to life's challenges, is part of the national condition – as integral to the country's character as its Eeyoreish attitude toward the weather.'
But now, with the OIympics fast approaching, 'this degree of distress has a different tone to it,' continues Sarah Lyall in the New York Times. The American-born London correspondent attributes part of this to numerous 'we-told-you-so accounts' in the press, not least the the Daily Mail, 'whose unofficial motto appears to be "What Fresh Hell Is This?"'.
Us Brits, and our moaning about the Olympics, are not only being pilloried in the US press. Spanish newspaper El Pais notes that the British press has been more focused on doubts over security and transport than actual sports. Rival El Mundo sees 'seven black storm clouds' over the Olympics, from rain to disappointment that David Beckham wasn't selected for the Team GB football squad.
Marco Evers of Germany's Der Spiegel writes that 'London and the Olympic Games are clearly not made for each other.'
'The British celebrate their Britishness with gusto and abandon... But the Olympics have nothing to do with Britishness… And that's why the British are showing so little enthusiasm for the games,' says Evers.
And some Chinese social media users, as conveyed by the Wall Street Journal's China staff, have even bizarrely questioned whether 'London's pre-Olympics woes give China's authoritarian model a ringing endorsement?
'This Olympics is overly discordant – the British empire should learn from the management here (in China),' a reader from Zhejiang province wrote on the Sina news portal, according to the WSJ.
Some Brits seem to think they are living under authoritarian rule anyway. 'It's like living in a police state,' said one business owner quoted in Lyall's piece, as he bemoaned the litigation companies are threatened with if they attempt unlicensed use of the word 'Olympics'.
The most futile act is attempting to change these attitudes, extensions of Britons' 'persistent low-grade grousing' as they are. What these international news stories don't pick up is just how deeply many Brits revel in this warm familiar glow of disgruntlement.
'Let's not call it a soggy Olympics, let's call it a great Olympics,' said prime minister David Cameron. How thoroughly un-British that would be.
News sponsored by:
New Economies - Frontiers and Latam Exciting markets, unrealised investment opportunities
From Brazil and Mexico, to Vietnam and Nigeria, the rapidly developing economies of Latin American and frontier markets, which are some of the smaller, less developed economies in the world, provides investors with a wealth of potential opportunities. Discover why BlackRock's investment trust range is well placed to help you make more of these exciting regions.
More about this:
What others are saying
Archive
Today's articles
Tools from Citywire Money
Weekly email from The Lolly
Get simple, easy ways to make more from your money. Just enter your email address below
An error occured while subscribing your email. Please try again later.
Thank you for registering for your weekly newsletter from The Lolly.
Keep an eye out for us in your inbox, and please add noreply@emails.citywire.co.uk to your safe senders list so we don't get junked.