Citywire printed articles sponsored by:


View the article online at http://citywire.co.uk/money/article/a701671
Pensions: you're 'auto enrolled', now it's time to get real
New research shows more people are joining employer pension schemes but are not saving nearly enough to get the income in retirement they want.
by Michelle McGagh on Sep 09, 2013 at 14:28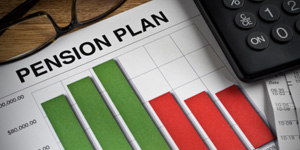 Five thousand more people are saving for retirement thanks to the government's policy of getting employers to 'auto-enrol' their workers into company pension schemes.
It's a long way off the 8.6 million eventually expected to join company pension schemes but it's a start and not a bad result considering the policy only started last October.
Unfortunately, according to Scottish Widow's 2013 Workplace Pensions Report the new joiners are not saving enough to get the pension they say they want.
Although on average they're contributing more than the 1% of salary minimum required by auto-enrolment, the amounts are well below what is needed to match retirement aspirations.
As the pressure on wages increases, the average figure that people say they are willing to save has fallen from £67 a month last year to £51 this year – a drop of 24%.
Employees are still undersaving by an average of £669 a month, meaning they are thousands of pounds short of reaching their desired income in retirement.
The research shows how a person earning between £10,000 and £30,000 a year is saving on average £250 into a pension, including their employer contribution, and other savings accounts. Assuming the workers start saving at age 30 and retire at 65, their projected annual pension income will be £11,700 – almost half of the £22,800 they want.
Scottish Widows said in order to correct this shortfall, people would have to save an extra £658 a month.
Those earning £31,000 to £50,000 on average aspire to a pension of £28,800 but are only on course for a £16,300 a year income – a monthly shortfall of £740. And those earning above £50,000 hope to have £43,000 a year in retirement but will achieve £24,400 – they would have to save £1,101 a month extra to hit their target.
Lynn Graves, head of business development for corporate pensions at Scottish Widows, said the UK needed a change of attitude when it comes to retirement but warned that lack of awareness of auto-enrolment was also hampering the government's saving initiative.
The insurer's research showed 65% of people are aware of auto-enrolment, a total of 28% of those who have already been auto-enrolled are unaware of how much they contribution and 44% of employees do not know how much their employer is contributing.
Sponsored By:
Weekly email from The Lolly
Get simple, easy ways to make more from your money. Just enter your email address below
An error occured while subscribing your email. Please try again later.
Thank you for registering for your weekly newsletter from The Lolly.
Keep an eye out for us in your inbox, and please add noreply@emails.citywire.co.uk to your safe senders list so we don't get junked.
Latest from The Lolly