View the article online at http://citywire.co.uk/money/article/a413269
Private final salary pensions to get lower inflation rise
The government is to switch the index linking of private sector final salary pension schemes to the consumer price index (CPI) in a move that helps employers but hits pensioners and workers.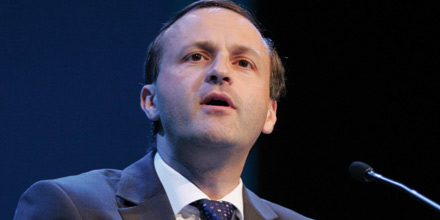 The government is to switch the index linking of private sector final salary pension schemes to the consumer price index (CPI) in a move that helps employers but hits pensioners and workers.
The move to link occupational pensions to the CPI away from the retail price index (RPI) follows a similar measure to public sector pensions in the emergency Budget last month.
It will be highly controversial as CPI, which excludes house prices and mortgage payments, has been consistently lower than RPI. Experts estimate the change will cut people's pensions incomes by around 10% and 25% in retirement. This would reduce employers' pension liabilities by £100 billion.
Payments made by the Pension Protection Fund and the government's Financial Assistance Scheme would also be linked to CPI.
The coalition government also risks the accusation that it is effectively changing the terms of individuals' accrued benefits, something it said it would not do as it sought to curb reduce the financial burden of pensions on the economy.
Joanne Segars, chief executive of the National Association of Pension Funds (NAPF), welcomed the decision to extend the reform across all pensions.
She said: 'By applying the same index measure to private sector pensions, trustees and fund managers now have more flexibility. This gives final salary pensions some breathing space, and it will make it a little easier for firms to keep schemes open.'
Neil Carberry, head of employment and pensions at the Confederation of British Industry, the employers' body, said statutory indexation was the biggest single regulatory cost borne by final salary schemes.
'We hope that the government will also table overriding legislation, to ensure that schemes whose rules currently prevent them from taking advantage of this change can do so.'
Lib Dem pensions minister Steve Webb announced the move yesterday stating: 'The government believes the CPI provides a more appropriate measure of pension recipients' inflation experiences and is also consistent with the measure of inflation used by the Bank of England.'
He added: 'We believe it is right to use the same index in determining increases for all occupational pensions.'
Consumer and pensioner groups are likely to challenge this view. Although many pensioners own their homes, they have experienced higher inflation as food, heating and care costs have soared above even RPI.
The rival CPI measure has only exceeded RPI three times in the last 20 years. Although on average CPI has only been 0.5% lower than RPI, this gap can make a huge difference to the size of pensions as more time goes by.
News sponsored by:
Understanding the value in commodity investing
Here at BlackRock, we help investors make more out of commodities with a range of innovative, flexible and resilient investment strategies.
New Economies - Frontiers and Latam Exciting markets, unrealised investment opportunities
From Brazil and Mexico, to Vietnam and Nigeria, the rapidly developing economies of Latin American and frontier markets, which are some of the smaller, less developed economies in the world, provides investors with a wealth of potential opportunities. Discover why BlackRock's investment trust range is well placed to help you make more of these exciting regions.
The Citywire Guide to Investment Trusts
In this guide to investment trusts, produced in association with Aberdeen Asset Management, we spoke to many of the leading experts in the field to find out more.
More about this:
Archive
Today's articles
Tools from Citywire Money
Weekly email from The Lolly
Get simple, easy ways to make more from your money. Just enter your email address below
An error occured while subscribing your email. Please try again later.
Thank you for registering for your weekly newsletter from The Lolly.
Keep an eye out for us in your inbox, and please add noreply@emails.citywire.co.uk to your safe senders list so we don't get junked.