Citywire printed articles sponsored by:


View the article online at http://citywire.co.uk/money/article/a686253
Q&A: what is the state pension 'triple lock' guarantee?
The triple lock on the state pension is under attack. We explain all.
by Michelle McGagh on Jun 19, 2013 at 14:12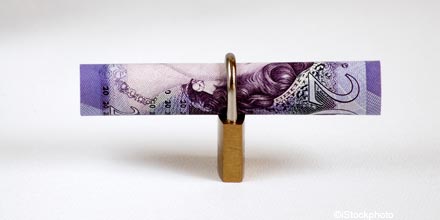 No sooner has one pension problem been solved then another comes along, and this time politicians are struggling to protect the amount of income pensioners receive.
The coalition has done a lot to shake-up pensions, with the introduction of workplace auto-enrolment into a pension scheme and plans for the single-tier state pension.
It also introduced a 'triple lock' guarantee on pensions income, but this costly pension income promise is starting to cause a serious headache.
What is the 'triple lock'?
The triple lock was introduced by the coalition in 2010 and was a guarantee to increase the state pension every year by the higher of inflation, average earnings or a minimum of 2.5%.
The guarantee was introduced to protect pensioners from meaningless increases, such as the 75p a week increase that was given in 2000, and to make sure their income was not eroded by the gradual increase in the cost of living.
What is happening to it?
At the moment nothing is happening to the triple lock, but it does not look likely to survive beyond the 2015 election. Monday's Pension Bill only commits to increasing the state pension in line with average earnings.
However, considering that wages have been stagnating and millions of people have seen below-inflation pay increases there is concern about how this would affect pensioners.
How does it affect my state pension?
The triple lock allows your state pension to keep growing at a rate that allows you to purchase the same amount of goods as last year.
If the triple lock is replaced with a link to average earnings and inflation is higher than average earnings then the value of pension income will be eroded, meaning pensioners will be able to buy less with their money.
Why do they want to remove it?
As is usual with guarantees, they cost money. And this guarantee is very expensive; £45 billion over the next 15 years.
This is on top of the large bill already paid out for pensioner benefits. The bill for the state pension is due to increase to 6.6% of GDP in 2016 and to 8.5% by 2060. The cost falls back slightly in 2060 to 8.1% of GDP as the benefits of the single-tier state pension are reaped.
The fact is the UK is an aging society and with more people living longer retirements, the government has to pay out for longer. In short, it can't afford the triple lock.
Sponsored By:
Weekly email from The Lolly
Get simple, easy ways to make more from your money. Just enter your email address below
An error occured while subscribing your email. Please try again later.
Thank you for registering for your weekly newsletter from The Lolly.
Keep an eye out for us in your inbox, and please add noreply@emails.citywire.co.uk to your safe senders list so we don't get junked.
Latest from Investment Basics