Citywire printed articles sponsored by:


View the article online at http://citywire.co.uk/money/article/a719994
Regulator warns banks not to increase mortgage rates
The City watchdog has fired a warning shot at banks telling them not to raise their standard mortgage lending rates unfairly.
by Michelle McGagh on Nov 22, 2013 at 16:32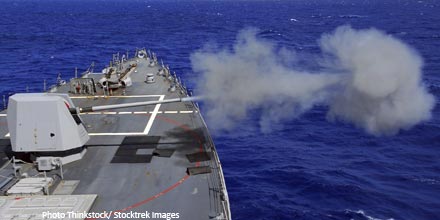 The City watchdog has warned lenders not to alter the terms of their mortgages in a way that would be unfair to borrowers.
Clive Adamson, director of supervision at the Financial Conduct Authority, wrote to bank bosses after learning some planned to hike their standard variable rate (SVR) of interest.
'We recognise that mortgage lenders may want to vary their SVRs or other terms in their contracts, but we are concerned that the factors driving changes to SVRs may not always be transparent to consumers. In some cases the desired changes may also be unfair under the unfair terms in consumer contracts regulations and incompatible with FCA principles for businesses.'
Ray Boulger of independent mortgage brokers John Charcol said the letter was a 'shot across the bows' to warn lenders off presumptuous hiking of rates.
'[The letter] is positive for borrowers because it has sent out a warning and it would be a brave lender who would now put up their SVR,' said Boulger. 'From the borrowers perspective they will be OK [and not suffer huge SVR hikes] but we will have to wait to find out.'
Borrowers are automatically transferred to a lender's SVR when their fixed or discounted mortgage deals expire. SVRs are quite low at the moment, although still above the very low fixed mortgage rates on offer.
Boulger was surprised lenders were trying to cash in by increasing SVRs now as they currently benefit from the government's £80 billion Funding for Lending scheme which keeps their costs low.
'[Bank] funding has come down in line with base rate and [the banks] can borrow cheaply through the government,' said Boulger. 'The pressure on mortgage [costs] are much lower now than two years ago which is why it is surprising to put SVRs up now.'
Steve Williams, mortgage expert at Gocompare.com, said: 'From the lenders' perspective, they [set the deals] when the world was in a different place and no-one thought the base rate would fall to a record low.'
He added: 'The customer will be thinking they don't get money back from the bank when it makes a profit so why should they lose out when the bank is not making a profit,' he said.
Boulger did not think interest rates would rise for another two years despite a fall in unemployment which is a cue for the Bank of England to consider raising the cost of borrowing. Interest rates have been stuck at an all-time low of 0.5% for over four years.
But he feared that by altering their contracts banks could increase SVRs by more than the rate at which the base interest rate rises.
'We will have to watch out for lenders who will put [SVR hikes] up more than the Bank rate moves,' he said. '[Lenders] can move it [the SVR] within reason…in general the lenders charge SVR whatever the loan-to-value of the mortgage so there is a disconnect between the initial rate and the SVR.'
The disconnect also means those enjoying very low mortgage rates will be harder hit by an SVR than those seeing less of a discount on their borrowing. 'Mortgage prisoners' trapped in negative equity will be the worst affected as often they cannot move to a better rate and have to suffer the SVR of their lender.
He pointed to tracker rate increases made by the Bank of Ireland and West Bromwich building society as an indication of lenders' plans to similarly increase SVRs.
The FCA is reviewing mortgage small print to determine whether the lenders comply with the unfair terms in consumer contracts legislation. Lenders typically insert clauses into the small print which allow them to alter the terms of a mortgage – including increasing the SVR or moving a tracker rate by more or at a quicker speed than the base rate.
Sponsored By:
Weekly email from The Lolly
Get simple, easy ways to make more from your money. Just enter your email address below
An error occured while subscribing your email. Please try again later.
Thank you for registering for your weekly newsletter from The Lolly.
Keep an eye out for us in your inbox, and please add noreply@emails.citywire.co.uk to your safe senders list so we don't get junked.
Latest from The Lolly