View the article online at http://citywire.co.uk/money/article/a456855
'Rip-off' annuities: the complex products for pension savers explained
Annuities are widely seen as a complex 'rip-off,' as their returns hover above historic lows and the government revokes a rule forcing people to buy them upon retirement.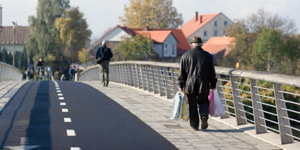 Annuities are widely seen as a complex 'rip-off,' as their returns hover above historic lows and the government revokes a rule forcing people to buy them upon retirement.
The products function somewhat like life insurance policies in reverse: you pay out a large lump sum from your pension pot, and a company gives you a regular income in exchange until you die.
Citywire readers approaching retirement or already retired admit to 'dithering' as to whether to buy annuities, citing frustration with the current rates. And analysts are divided over the rates' general direction.
Earlier this year, annuity rates dropped to a historic trough, below the 6% mark; back in 1990, they were at 15%.
But rates have experienced a slight bounce of late: according to wealth manager Hargreaves Lansdown, a £100,000 pension fund will now buy a 65-year-old man an annuity of £6,514, compared with £6,291 just over a month ago.
Citywire reader Chris Gough, 59, says he takes a 'very dim' view of annuities, pointing out that you can get interest of 4% on some bonds, which don't require you to hand over a lump sum for ever.
'With an annuity, you could in theory die the day after taking it and get nothing,' warns Gough, who lives near Wolverhampton and works part-time. 'I know you can have a 5-year guarantee, but that does not give even half the invested sum.'
He was referring to a type of annuity that guarantees payments for a minimum period, say five or ten years, even if you die before that period ends. Other products offer increases at a fixed rate, e.g. 3% per year, or in line with the annual change in the retail price index, a measure of inflation.
There are also products known as 'enhanced annuities,' which are normally available for regular smokers – but can also benefit people who are overweight – and offer a higher income.
'A complex maze'
Another reader wrote in a Citywire forum that annuities are 'such a complex maze that it is no surprise that people stick rigidly to something they know (be it property, cash under the mattress, gold or something else).'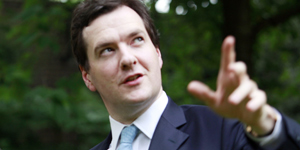 From April next year, retirees will be given a lot more choice on the matter, after the Treasury announced today that people will no longer be forced to buy an annuity at 75 – as most people are under current legislation.
Analysts believe, however, that the new rules are likely to affect the rich only and that the majority of retirees still opt to buy annuities.
News sponsored by:
Greater Europe and Emerging Europe A comprehensive approach to investing in Europe
Making the most out of Europe's potential means seeing things differently. Learn more about how BlackRock's focused approach to investing in Europe helps investors unlock the continent's vast potential.
The Citywire Guide to Investment Trusts
In this guide to investment trusts, produced in association with Aberdeen Asset Management, we spoke to many of the leading experts in the field to find out more.
More about this:
Look up the shares
More from us
What others are saying
Archive
Today's articles
Tools from Citywire Money
Weekly email from The Lolly
Get simple, easy ways to make more from your money. Just enter your email address below
An error occured while subscribing your email. Please try again later.
Thank you for registering for your weekly newsletter from The Lolly.
Keep an eye out for us in your inbox, and please add noreply@emails.citywire.co.uk to your safe senders list so we don't get junked.