View the article online at http://citywire.co.uk/money/article/a454615
Should investors steer clear of 'corrupt' Russia?
The latest round of Wikileaks revelations focus on corruption allegations about Russia. But of all the countries in the world that could be damaged by corruption revelations, Russia is the one to worry about the least, says fund manager Marina Akopian.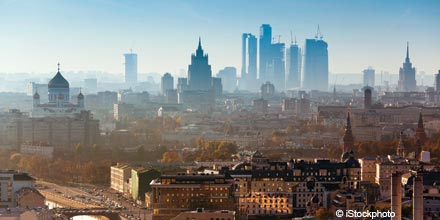 The latest round of Wikileaks revelations focus on corruption allegations about Russia. These have already resulted in Russian prime minister Vladimir Putin denouncing US diplomatic staff as rude and arrogant and cancelling an appearance before football governing body FIFA.
But despite the embarrassment for politicians, Marina Akopian, co-manager of the Hexam Emerging Europe fund, said the stories wouldn't change the global perception of Russia. She said that Russia was already 'the most unloved of the emerging markets'. Meanwhile Russia is the 24th most corrupt nation according to Transparency International's corruption perception index, coming in at 154th out of 178 countries.
Fears about organised crime in Russia are hardly new; the novelty is that the commentary comes direct from leaked US diplomatic papers.
The Guardian highlighted political concerns and links between politics and organised crime. The US documents referred to describe Putin and president Dmitry Medvedev as a Batman and Robin team, while some of the allegations about corruption come from a Spanish judge who investigated Russian organised crime in Spain.
But in another piece a US ambassador described how powerful Russian businessmen are forced to make deals with shady underworld figures. The example was a 'Russian crime don' believed to be the power behind gas supplies from central Asia – based on conversations with a Ukranian billionaire.
Akopian said: 'Of all the countries that could be badly affected [by allegations of corruption] Russia is the least affected. People have become so accustomed they already look at Russia as guilty until proven innocent. From my point of view, what can you say about Russia that hasn't been said already?'
Akopian said that Russia should be seen as a 10-year-old country and that it had inherited corruption from the previous regime. She added that democracy was not the easiest environment in which to combat corruption. She said that in fellow-Bric China businessmen were regularly being executed for corruption but in Russia there were no such checks.
She said: 'I think that Medvedev is the first president trying to challenge corruption. I personally believe him and think that he's an honest man.'
Akopian said that Hexam would never invest in a company 'unless we know the management very well and it works in an ethical environment. There are companies that clearly operate in environments that are corrupt and, somewhere down the line, they have to do something that in the general perception is bribery. But the companies we deal with don't have this problem.'
Citywire Selection, our best investment ideas, include the Neptune Russia and Greater Russia fund and db x-tracker MSCI Russia Capped index ETF .
News sponsored by:
New Economies - Frontiers and Latam Exciting markets, unrealised investment opportunities
From Brazil and Mexico, to Vietnam and Nigeria, the rapidly developing economies of Latin American and frontier markets, which are some of the smaller, less developed economies in the world, provides investors with a wealth of potential opportunities. Discover why BlackRock's investment trust range is well placed to help you make more of these exciting regions.
More about this:
Look up the funds
More from us
What others are saying
Archive
Today's articles
Tools from Citywire Money
Weekly email from The Lolly
Get simple, easy ways to make more from your money. Just enter your email address below
An error occured while subscribing your email. Please try again later.
Thank you for registering for your weekly newsletter from The Lolly.
Keep an eye out for us in your inbox, and please add noreply@emails.citywire.co.uk to your safe senders list so we don't get junked.