View the article online at http://citywire.co.uk/money/article/a633056
Sipp Investor: US faces its 'Thelma & Louise moment'
Robert Kyprianou explains how he has positioned his pension savings as the US heads towards the dreaded 'fiscal cliff'.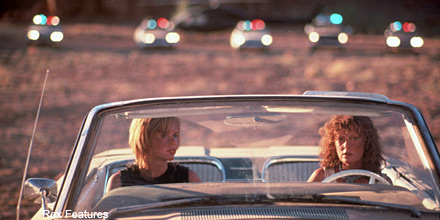 After months of campaigning including live televised debates and countless hours of advertisements, with a third of the Senate and the entire House up for election, against a backdrop of highly challenging economic conditions, we finally have the results of the world's most important elections:
No change: The House remains Republican, the Senate Democrat and the White House Obama's.
So, as you were then.
Normally, this wouldn't matter too much in general terms, nor would it mean anything much for my self-invested pension plan (Sipp) – the US economy typically just gets on with it while Washington huffs and puffs.
Why the election matters
But this time I cared.
I cared because the US economy faces the ticking time bomb of the fiscal cliff. I cared because the proposed solutions presented by the two parties and their presidential candidates are grounded in a deep ideological divide. I cared because the political make-up of the US legislature in the past four years has turned this ideological divide into a real-life deadlock. I cared because I wanted the US electorate to resolve the deadlock so I could figure out what to do with my Sipp (self-invested personal pension)!
And it does matter to my Sipp. Look at October. During the month the value of my Sipp rose by a paltry 0.2%. I say paltry because my benchmark (50% UK equities, 25% euro zone equities, 25 % UK gilts) rose by 1.1%. So far this year my Sipp has risen 10.5% in value and my benchmark by 6.6%.
Although my holdings of high-yield and emerging-market debt (26% of the portfolio) continue to outperform the UK gilt component of my benchmark, the damage in October was primarily inflicted by my equity 'barbell' – overweight US and emerging market equities, underweight UK and eurozone equities.
Nearing the cliff edge
The real culprit was the US, where the market was down on the month compared with rises in other parts of the world.
With this in mind, I hoped the US electorate would give the legislators a clear mandate on how to deal with the fiscal time bomb of the fiscal legislation enacted in the past three years.
Left unaddressed, the US economy will be hit by sharp increases in taxes and a broad range of sequestered public spending cuts in 2013. The Congressional Budget Office (CBO) estimates that the effects will be to reduce the budget deficit from around 8-9% of GDP to around 2% in the next three years.
The impact of this fiscal consolidation on a fragile economy and recovery will be to almost certainly drive the US into a double-dip recession with global economic and market implications – a Thelma & Louise moment.
A no-win situation?
Faced with such a clear and present danger and armed with a revitalised electoral mandate, surely US politicians will rise to the occasion and deal with the threat? Unfortunately, there are two key reasons why this could be a real cliff-hanger.
News sponsored by:
Understanding the value in commodity investing
Here at BlackRock, we help investors make more out of commodities with a range of innovative, flexible and resilient investment strategies.
New Economies - Frontiers and Latam Exciting markets, unrealised investment opportunities
From Brazil and Mexico, to Vietnam and Nigeria, the rapidly developing economies of Latin American and frontier markets, which are some of the smaller, less developed economies in the world, provides investors with a wealth of potential opportunities. Discover why BlackRock's investment trust range is well placed to help you make more of these exciting regions.
The Citywire Guide to Investment Trusts
In this guide to investment trusts, produced in association with Aberdeen Asset Management, we spoke to many of the leading experts in the field to find out more.
More about this:
More from us
Archive
Today's articles
Tools from Citywire Money
Weekly email from The Lolly
Get simple, easy ways to make more from your money. Just enter your email address below
An error occured while subscribing your email. Please try again later.
Thank you for registering for your weekly newsletter from The Lolly.
Keep an eye out for us in your inbox, and please add noreply@emails.citywire.co.uk to your safe senders list so we don't get junked.