View the article online at http://citywire.co.uk/money/article/a494406
Sir Fred affair: should we know more?
The High Court has criticised newspapers for challenging the injunction protecting former RBS boss Sir Fred Goodwin and the colleague with whom he had an affair. Which side is right? Should we care?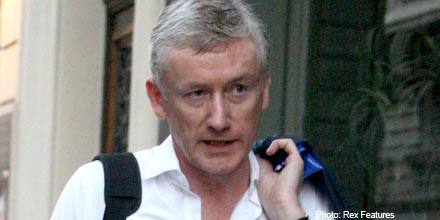 The High Court has criticised newspapers for challenging the privacy injunction protecting former RBS boss Sir Fred Goodwin and the colleague with whom he had an affair. Which side is right? Should shareholders care?
What is in the 'public interest'?
A number of national newspapers have been heavily criticised by the High Court for challenging a privacy injunction preventing the press from publishing details of Sir Fred Goodwin's alleged affair.
The newspapers argued that it was in the public interest to publish details of the former Royal Bank of Scotland's (RBS) chief executive's alleged affair with a senior colleague, as the relationship may have breached the bailed out bank's 'code of conduct' – which states employees must declare any relationships which pose a potential conflict of interest.
Put simply, people want to know if Goodwin's supposed relationship had anything to do with the bank's near collapse.
The High Court however yesterday ruled against News Group Newspapers (NGN), News International's subsidary which publishes the Sun; Associated Newspapers, which owns the Daily Mail; and Mirror Group Newspapers.
Mr Justice Tugendhat said their case was 'weak' and criticised the newspapers for not giving Goodwin and the woman in question any notice to prepare a response.
Mr Justice Tugendhat also clarified that the injunction would not hinder investigation or stop information from being disclosed to the regulator, adding that there is currently no evidence to suggest Goodwin's alleged relationship breached RBS's code of conduct.
'When the court is provided with no evidence of the particular facts, the court cannot find a breach of corporate governance has, or even may have, occurred, he said. 'If evidence is produced in the future, that evidence can be put before the court, together with any evidence and submissions from Sir Frederick Goodwin, the lady and RBS.'
It is thought that in the wake of this clarification the FSA, which has long been criticised for refusing to publish its investigation into why RBS collapsed due to 'legal reasons', will come under even more pressure to reveal its findings.
Goodwin's story
Goodwin obtained the superinjunction earlier in March after he caught wind that the Sun was planning to publish a story about his alleged relationship with a member of staff.
A superinjunction prevents the media not only from reporting the affair, but also from revealing that there is even a privacy injunction in place.
Last week however, under the protection of 'parliamentary privilege', Lord Stoneham, a Liberal Democrat peer, broke the superinjunction during a debate in the House of Lords.
News sponsored by:
Greater Europe and Emerging Europe A comprehensive approach to investing in Europe
Making the most out of Europe's potential means seeing things differently. Learn more about how BlackRock's focused approach to investing in Europe helps investors unlock the continent's vast potential.
The Citywire Guide to Investment Trusts
In this guide to investment trusts, produced in association with Aberdeen Asset Management, we spoke to many of the leading experts in the field to find out more.
More about this:
What others are saying
Archive
Today's articles
Tools from Citywire Money
Weekly email from The Lolly
Get simple, easy ways to make more from your money. Just enter your email address below
An error occured while subscribing your email. Please try again later.
Thank you for registering for your weekly newsletter from The Lolly.
Keep an eye out for us in your inbox, and please add noreply@emails.citywire.co.uk to your safe senders list so we don't get junked.