View the article online at http://citywire.co.uk/money/article/a678388
Small stock-picking trust generates big returns
A long-held conviction in Japan helped Edinburgh Partners Global Opportunities become the best-performing global generalist fund over the past year, writes James Carthew.
The best-performing global generalist investment trust over the past year has been Edinburgh Partners Global Opportunities (EPG ).
The net asset value (NAV) of EPG's investment portfolio has risen by over 26%, beating the 17.4% average for its immediate peer group and the MSCI World Index, which gained 22.5%.
Since its launch in December 2003, EPG has been managed by Sandy Nairn at Edinburgh Partners. EPG was designed as a free-ranging, stock-picking alternative to the bulk of the global generalist sector. At the time, many of the trusts in the sector tended to allocate money to regional pools, operate with cumbersomely large portfolios and could often be justifiably accused of benchmark hugging.
Concentrated on the long term
EPG is run with a fairly concentrated portfolio of between 30 and 40 listed stocks, and the ability to allocate up to 10% in unlisted companies. It currently has 41 holdings, including a stake in its management company. Although it can gear up to 25% of gross assets, gearing at the end of March 2013 was just 2%. The portfolio is managed for long-term capital return and income generation takes a back seat to this – EPG is on a modest yield of 1.9% today.
Edinburgh Partners believes other investors focus too much on the short term and therefore analyses companies on a five-year time horizon. EPG's unconstrained portfolio is focused on stocks the manager believes are undervalued. Acknowledging that markets can take a long time to correct valuation anomalies and may, from time to time, become overly fixated on some asset types, sectors or countries, Edinburgh Partners warns that EPG's performance can show marked differences to common benchmark indices.
Joining forces
One criticism that could be levelled at EPG is that it is too small. Its initial fund raising was disappointing, gathering just over £20 million. It managed to expand early on via a few tap issues and demand, on the back of strong performance over the first couple of years, was high enough to allow a further 10.2 million shares to be issued in November 2005. EPG was still sub-scale, however, and it was good news when the board announced in 2011 that EPG would merge with Anglo & Overseas (AOT ).
AOT was once quite a large fund but it had been a perennial underperformer prior to Edinburgh Partners' appointment as managers in April 2005. There were high hopes the new managers could turn this around. Unfortunately, the period that followed their appointment was a poor one for their investment style. AOT traded at a wider discount than EPG and underperformed it, and AOT ended up as one of the worst-performing global generalist funds in 2010.
To be fair to Edinburgh Partners, however, it was hamstrung by AOT's insistence on retaining its old benchmark, which prevented Edinburgh Partners from adopting the same free-ranging approach to managing its assets as for EPG.
AOT shareholders were offered a cash exit as an alternative to the merger with EPG but the transaction still more or less doubled the size of the company as many investors were swayed by the long-term story. However, the board has been fairly aggressive about buying back shares since, repurchasing almost £10 million worth in 2012.
Minnow
Consequently, although EPG tends to trade at a relatively narrow discount (currently 3.4%), it is still a minnow in the sector with a market value of just £99 million. At least it is around the minimum threshold for consideration by most private client brokers.
The decent performance of the past year could in part be attributed to EPG's high weighting in Japan – 29.5% of the portfolio at the end of March 2013 and 23.6% at the end of June last year. This stance has been a feature of EPG's asset allocation for most of its life and in previous years it has been cause for underperformance relative to other global generalists.
The persistent high weighting in Japan and its influence for good or ill on EPG's short-term performance over the past few years is a good example of EPG's investment approach in action. The manager identified a valuation anomaly there and was prepared to wait for it to be corrected.
The decent run of performance over the past 12 months is one thing but, with the fund now almost 10 years old, and mindful of Edinburgh Partners' long-term outlook, it is reasonable to look at EPG's performance since launch to determine whether there is real merit in the investment approach.
From launch to the end of April 2013, EPG has delivered a total return of 140% against 112% for the MSCI World Index in NAV terms. There have been times when the margin of outperformance was a lot smaller, but this is a creditable result. The big question now is if EPG can expand on the back of these returns. 
Raising fresh money for global generalist funds is not easy as most sophisticated investors like choosing their own asset allocation. However, there are a couple of funds in the global sector that do not deserve to survive in their current form and EPG might have another chance at being a rollover vehicle if this good run of performance persists.
News sponsored by:
The Citywire guide to investment trusts
In association with Aberdeen Asset Management
Fund managers from Standard Life Investments quizzed on investment trusts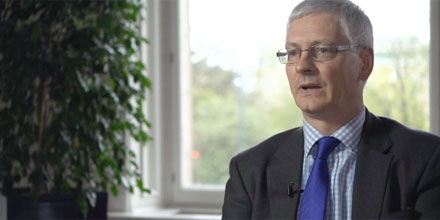 What can SLI bring to the table for those who want to put their money into investment trusts?
More about this:
Look up the investment trusts
Look up the fund managers
Archive
Today's articles
Tools from Citywire Money
Weekly email from The Lolly
Get simple, easy ways to make more from your money. Just enter your email address below
An error occured while subscribing your email. Please try again later.
Thank you for registering for your weekly newsletter from The Lolly.
Keep an eye out for us in your inbox, and please add noreply@emails.citywire.co.uk to your safe senders list so we don't get junked.