Citywire printed articles sponsored by:


View the article online at http://citywire.co.uk/money/article/a634989
Smart Investor: 11 easy steps to become a successful investor
Citywire's Smart Investor columnist sets out his 11-point plan for anyone wanting to start investing in shares, or any other investments.
by Smart Investor on Nov 16, 2012 at 13:17
Follow @smartinvestoruk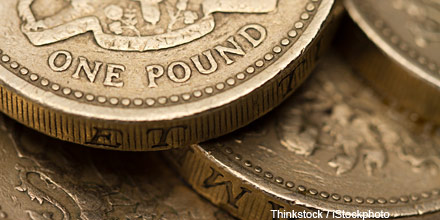 I recently wrote a piece on overcoming the novice investor's 10 big problems, where I offered solutions to common problems faced by private investors.
Following on from this, I thought it might be useful to list what I believe to be the 11 most important facets of being a successful private investor.
1. Find a way to become cold-hearted
The biggest failing among investors is a tendency to become either fearful or greedy. There is a strange obsession among many investors to want more of a company whose share price has gone up and less of a company whose share price has gone down.
This is not only quite unique to the investment world, but is also illogical. When markets fall, you should become greedy. When they rise, become fearful.
2. Acquire a basic knowledge of accounts
You do not need to be able to produce a set of accounts, but you should be able to understand a balance sheet, profit and loss, and cash flow statements. Furthermore, a small number of ratios such as return on equity, debt to equity and others should be understood and used to assess the quality of a company.
3. Learn to ignore everybody
The stock market is full of what Mr T would call 'jibber jabber'. In other words, people talking nonsense. You must learn to base your investment decisions on facts and facts alone. This will help you to deal with share-price falls and help you to become less emotional about investing.
4. Study sectors and businesses
The constant reference to 'economic moats' in my articles is me trying to put across whether I feel a company has a competitive advantage.
In other words, does a company enjoy barriers to entry? Does it have a lower cost base, customer loyalty, or a unique product? Such analysis will not only give a good idea of whether a company is resilient, but will also provide an indication as to whether margins can be expanded or will come under pressure in future.
5. Do not check your portfolio frequently
If you bought a slice of a private business, say a newsagent, would you have it valued every day/week/month? Think of your investments as slices of businesses whose prices will fluctuate.
Sometimes they will go up, sometimes down, but the only thing that matters is the gain/loss when you come to sell them (if you ever do).
6. Become efficient
Many people say they lack the time to invest their own money. In most cases this is untrue: they believe they lack time because they are inefficient. They read the Financial Times, watch the news and obsess over whether they like a company's products or not.
Put together a checklist and work through it without messing around.
Sponsored By:
More about this:
More from us
Archive
Weekly email from The Lolly
Get simple, easy ways to make more from your money. Just enter your email address below
An error occured while subscribing your email. Please try again later.
Thank you for registering for your weekly newsletter from The Lolly.
Keep an eye out for us in your inbox, and please add noreply@emails.citywire.co.uk to your safe senders list so we don't get junked.
Latest from The Lolly