Citywire printed articles sponsored by:


View the article online at http://citywire.co.uk/money/article/a607287
A beginner's guide to dividends
As one of the two ways to make a gain from shares, dividends deserve attention. Citywire's Smart Investor columnist takes you through the basics.
by Smart Investor on Jul 30, 2012 at 09:11
Follow @smartinvestoruk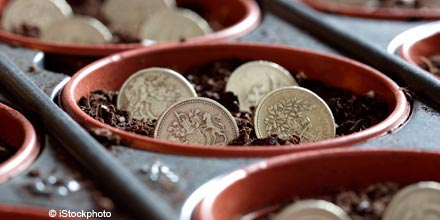 Since this is the first article I have written for The Lolly, I thought dividends would be a good place to start.
Private investors receive only two forms of profit when share dealing: a dividend and, hopefully, a capital gain.
Various studies have shown that it is dividends and their re-investment that really makes the difference when investing. For instance, the chart below shows the difference in returns from re-investing dividends (the red line) and not doing so (the blue line) over the past 22 years. Clearly, it's worth paying attention to dividends.
The power of re-investing dividends: Click to enlarge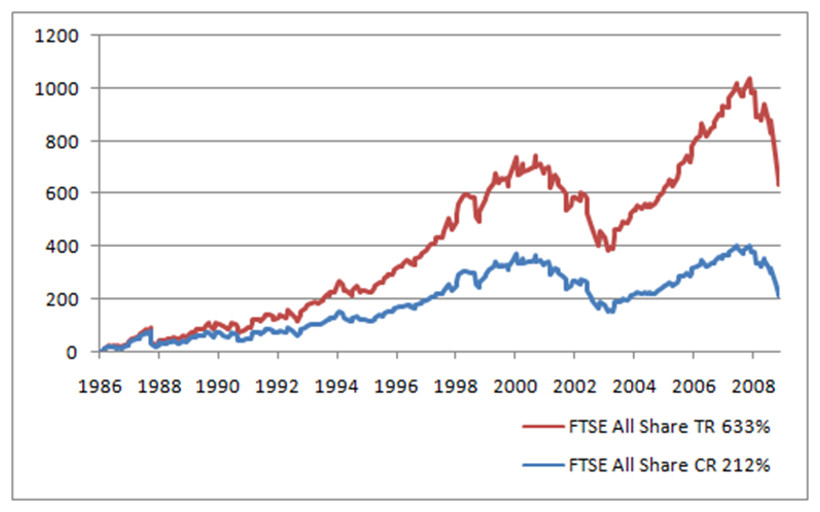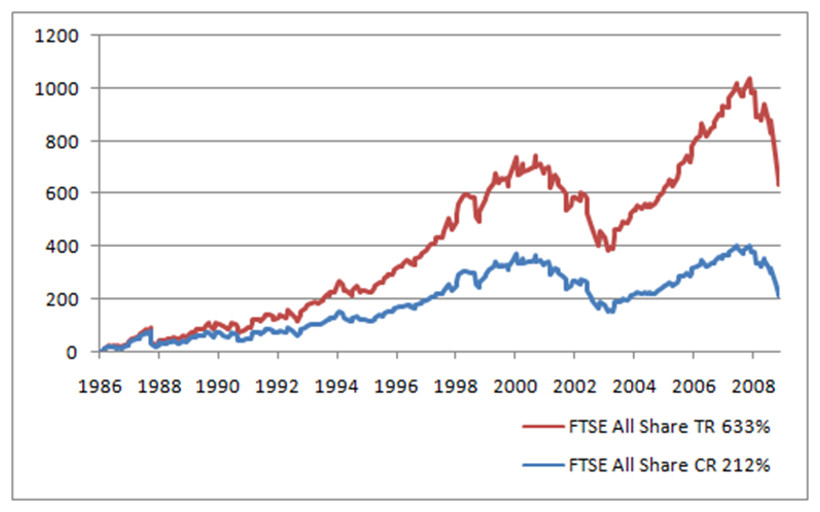 Of course, just buying the companies that pay the highest dividend yield does not necessarily equate to long-term investment success. There are plenty of other factors that must first be considered (which I will discuss in future articles) but, for now at least, let's assume that all we are focusing on is dividends.
Dividend yield
The first port of call is the dividend yield. This is the proportion of the share price which is paid out as a dividend each year, with most UK-listed companies paying two dividends per annum: an interim and a final dividend.
Normally, the final dividend is larger than the interim and, together, they amount to the total full-year dividend. When the total dividend per share is divided by the share price, it expresses total dividends per share as a percentage of the share price. This is the dividend yield.
With inflation having been above the Bank of England's target rate for some time now and the FTSE 100 down 1.5% in the past year, a yield of 4% or more has been seen as highly beneficial. Of course, with inflation falling to 2.4% in June, perhaps private investors can afford to be a little more relaxed when it comes to yield.
The current FTSE 100 average yield is around 3.6%, and I would suggest that you focus on companies which yield at least the average amount. For a portfolio containing a number of stocks, this should give an average yield of 4% or more.
Dividend cover
Various commentators focus on dividend growth and dividend cover. Dividend growth is 'what it says on the tin': simply at what rate dividends per share have grown in the past or are forecast to grow at in the future. Note that forecasts are not always correct.
Dividend cover, meanwhile, is also fairly straightforward: it is a measure of how many times the company could have afforded to pay the most recent full-year dividend. For example, a company which made a net profit of £100 million and paid a dividend of £50 million has a dividend cover of 2x.
Sponsored By:
More about this:
Look up the shares
More from us
Archive
Weekly email from The Lolly
Get simple, easy ways to make more from your money. Just enter your email address below
An error occured while subscribing your email. Please try again later.
Thank you for registering for your weekly newsletter from The Lolly.
Keep an eye out for us in your inbox, and please add noreply@emails.citywire.co.uk to your safe senders list so we don't get junked.
Latest from The Lolly