View the article online at http://citywire.co.uk/money/article/a528220
Smart Investor: don't let predictions cloud investment decisions
Predictions about the future of a company should always take a back seat to the hard facts of past performance.
Predictions about the future of a company should always take a back seat to the hard facts of past performance.
Attempting to predict the future has fascinated man since the dawn of time. The apocalyptic predictions of Nostradamus, tarot readings given in dusty streets, and the mythology of palmistry all have the power to shape lives. I vividly recall a computer programme sold in the 90s that claimed to be able to predict next week's lottery numbers – I kid you not!
Visionary leadership
So what does this have to do with investing in shares or any other asset class?
In fact it has a lot to do with investing, because so many people who work in the financial services industry, as well as company management, are remarkably keen to tell private investors what they think will happen in future.
In the case of management this often takes the form of some kind of statement that accompanies a company report, while financial services professionals will often say which direction they 'see' things moving in future.
Unreliable narrators
Focusing on company management for now, it has become quite clear to me over the years that managers typically have very little idea about how the company will fare in the medium to long run. Granted, they may be able to say why sales and profit have risen or fallen in the past – but statements about the future are nothing more than guesswork.
Of course, company managers may come across well and appear to know how their company will perform in future, just as a palm-reader will look you in the eye when they tell you about the great riches to be won on a day ending in the letter 'y'.
Unfair? Let's rewind to 2007 and specifically to the HBOS annual report. Having just made a net profit of over £4 billion, HBOS CEO Andy Hornby included the following in his review on page 15 of the annual report:
'We expect house price growth to be flat in 2008. Sound fundamentals underpin the housing market, in particular, record levels of employment and a continuing shortage of new properties. We expect financial markets to be difficult in 2008 but our combination of balance sheet strength, diversified business mix and stringent cost control, together with relative margin stability, leaves us well positioned to take opportunities presented in these markets and deliver good growth in shareholder value over the next few years.'
HBOS went on to make a loss of £7.5 billion in 2008, while house prices fell from an average of £195,333 in December 2007 to an average of £158,437 in December 2008, according to the Halifax house price index. This shows that the CEO's confidence was grossly misplaced.
The kingdom of the blind
Of course, I could have picked any of a wide range of senior managers who did not see the credit crunch coming. I could quote politicians, central bankers, financial-services professionals and many others who did not predict the coming storm. HBOS should not be viewed in isolation, it merely offers an exaggerated example.
Another more recent example is Thomas Cook (TCG.L). In its September 2010 annual report, former CEO Manny Fontenla-Novoa stated the following on page 11: 'We are confident that the actions we have now taken to reinforce the UK business, together with continued progress on our strategic initiatives, leave us well positioned to make progress in the current year.'
News sponsored by:
The Citywire guide to investment trusts
In association with Aberdeen Asset Management
Henderson Global Investors: 2014 looks set to be another strong year for UK commercial property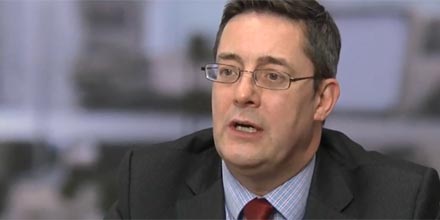 Andrew Friend, acting co-manager*, and Marcus Langlands Pearse, co-manager of the Henderson UK Property Unit Trust (HUKPUT), provide an overview of the key risks and opportunities for the UK commercial property market.
More about this:
Look up the shares
More from us
Archive
Today's articles
Tools from Citywire Money
Weekly email from The Lolly
Get simple, easy ways to make more from your money. Just enter your email address below
An error occured while subscribing your email. Please try again later.
Thank you for registering for your weekly newsletter from The Lolly.
Keep an eye out for us in your inbox, and please add noreply@emails.citywire.co.uk to your safe senders list so we don't get junked.